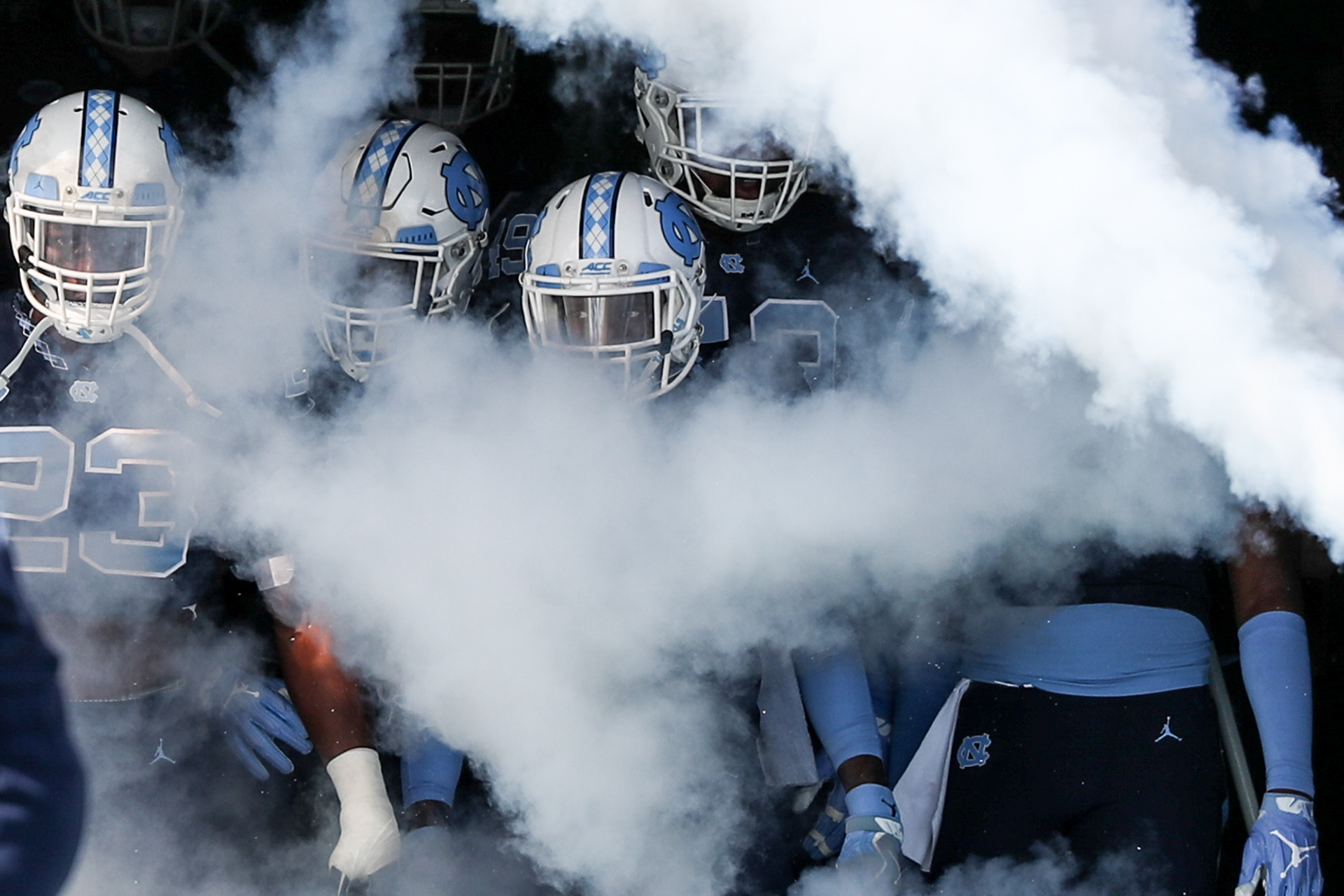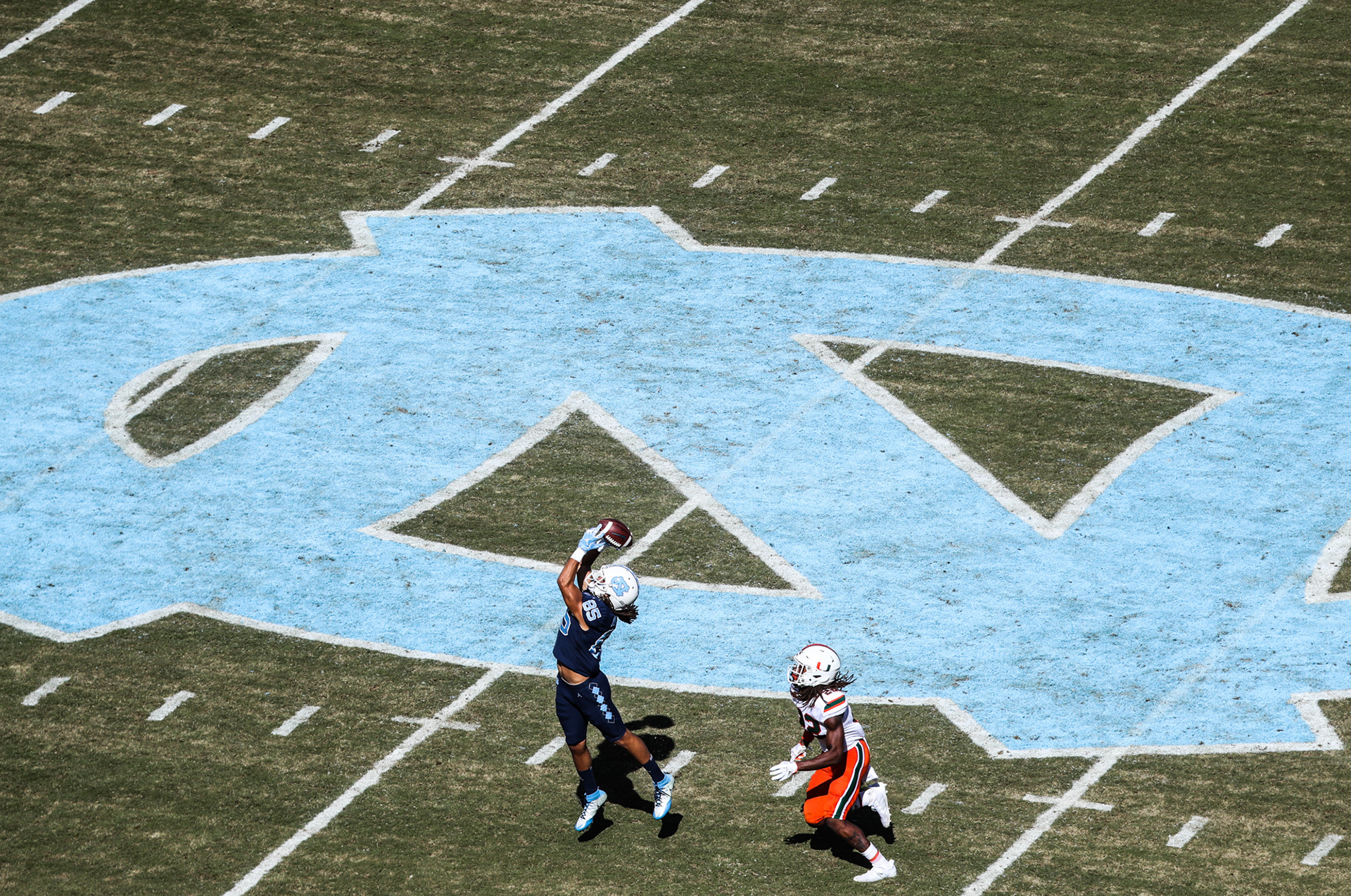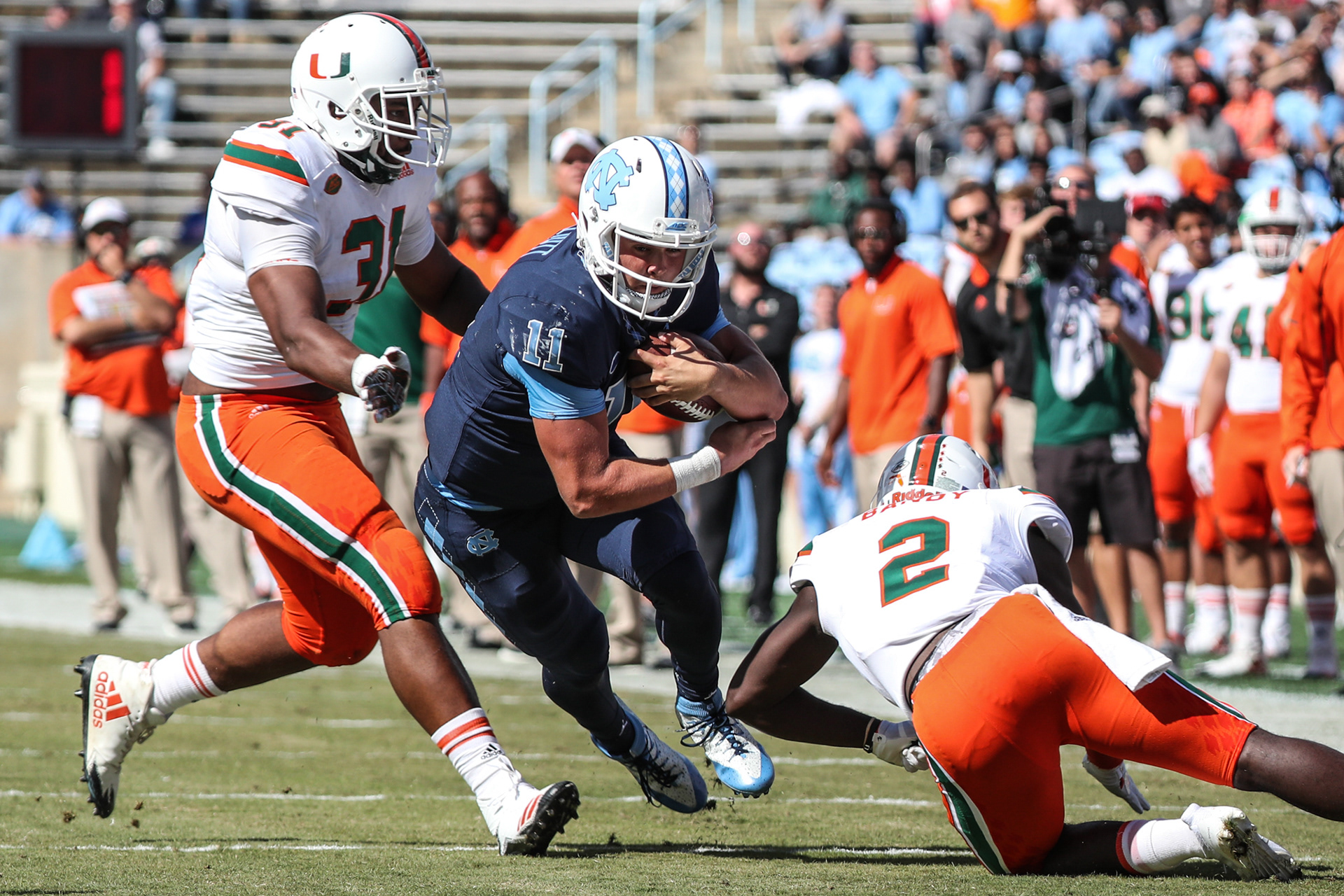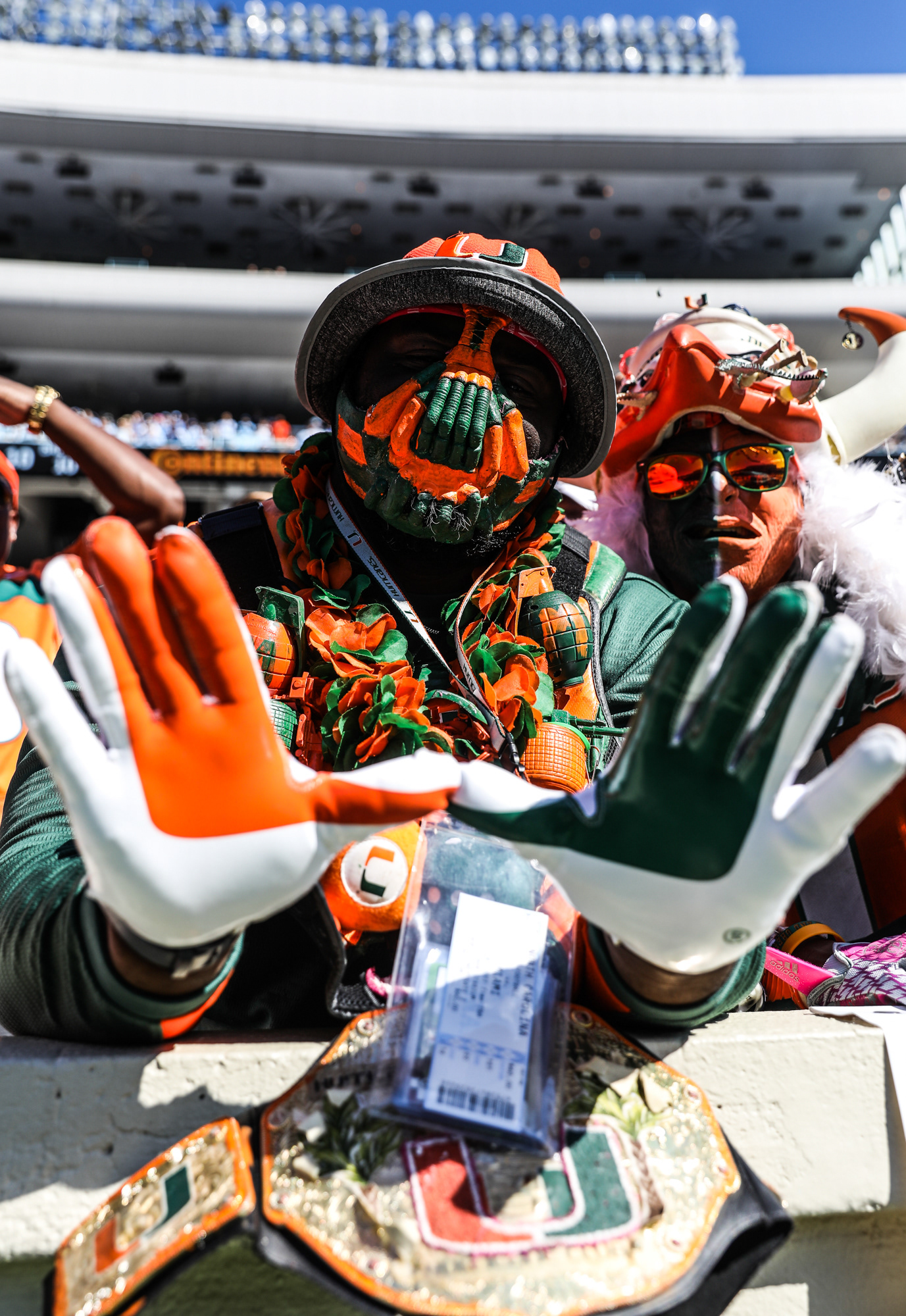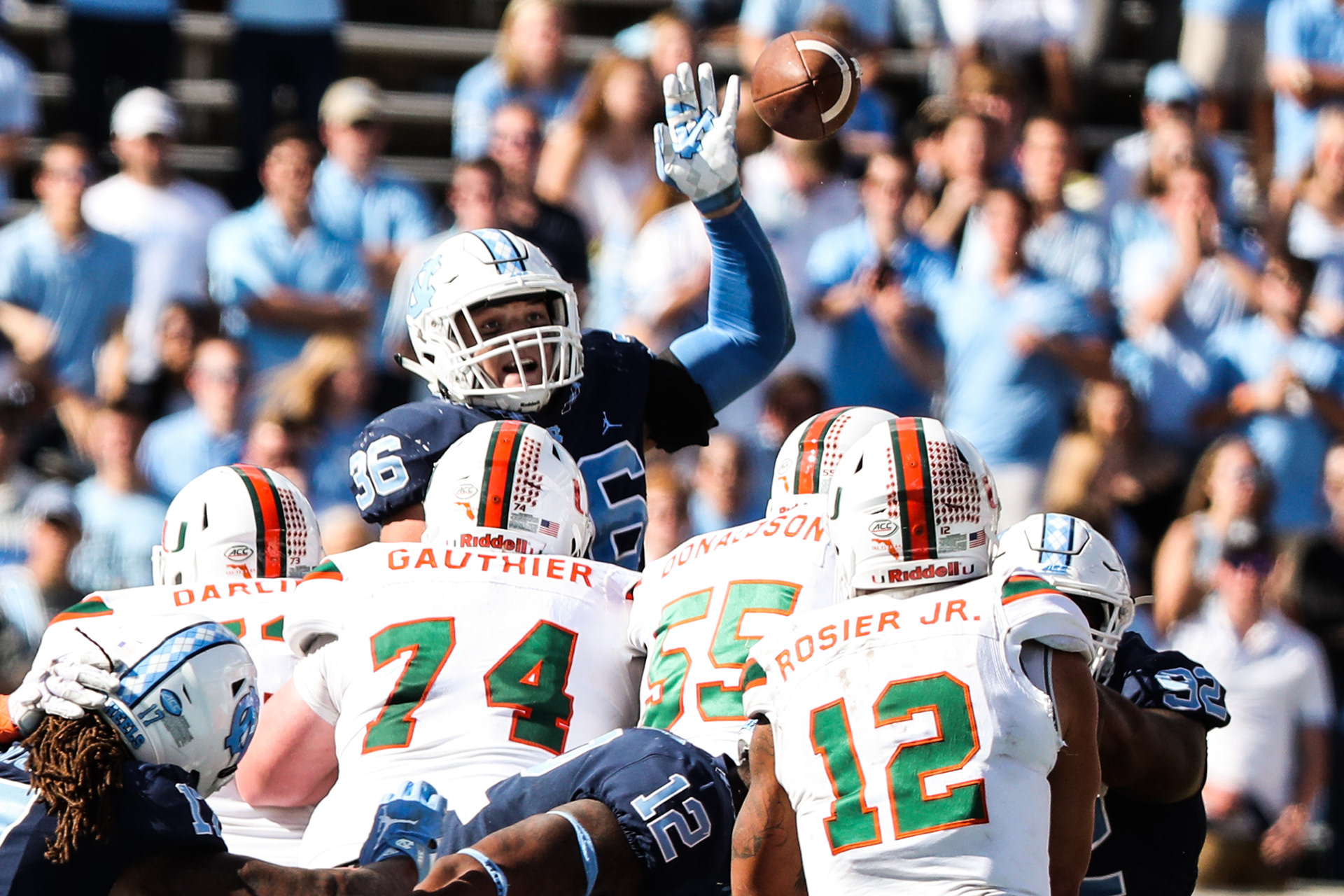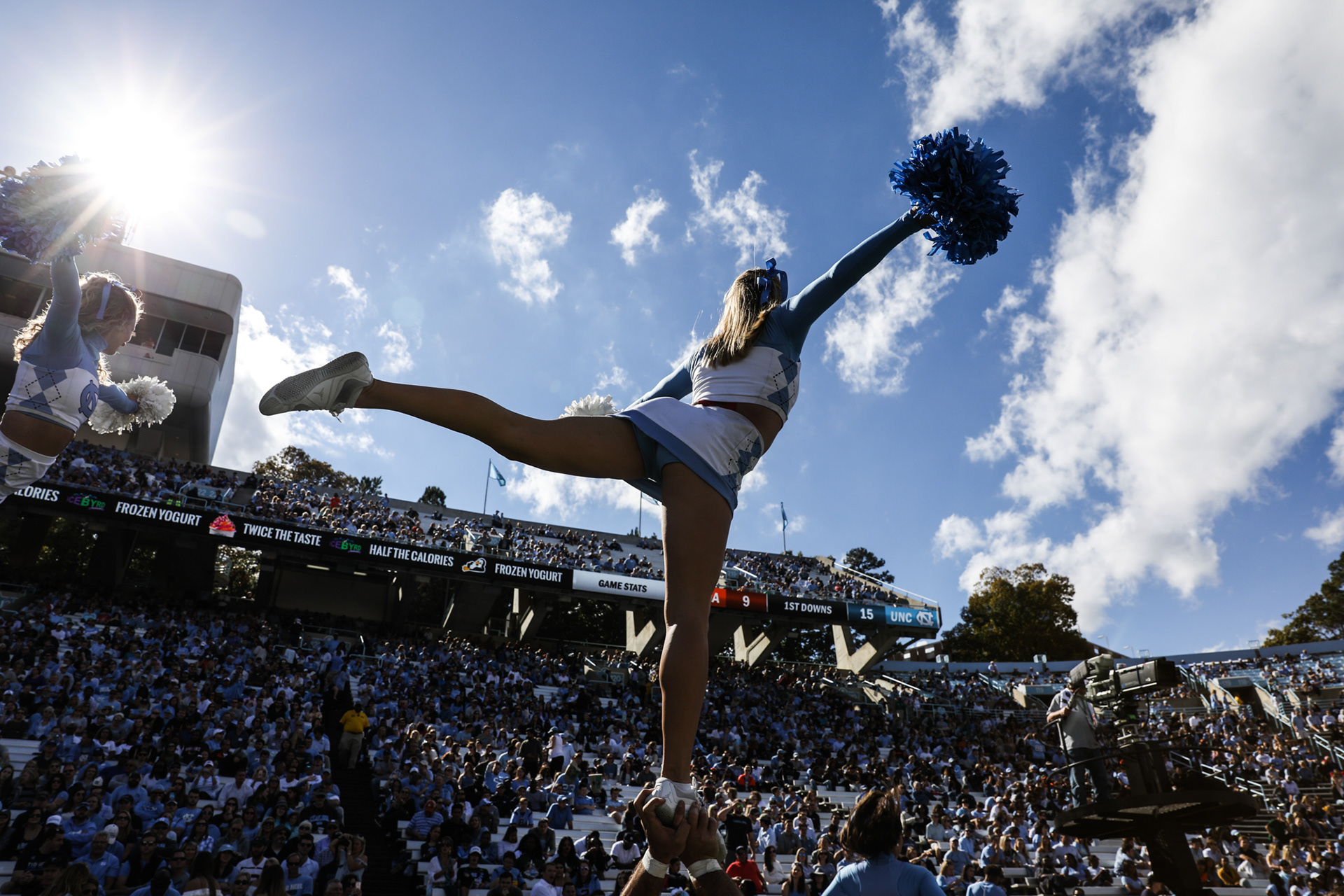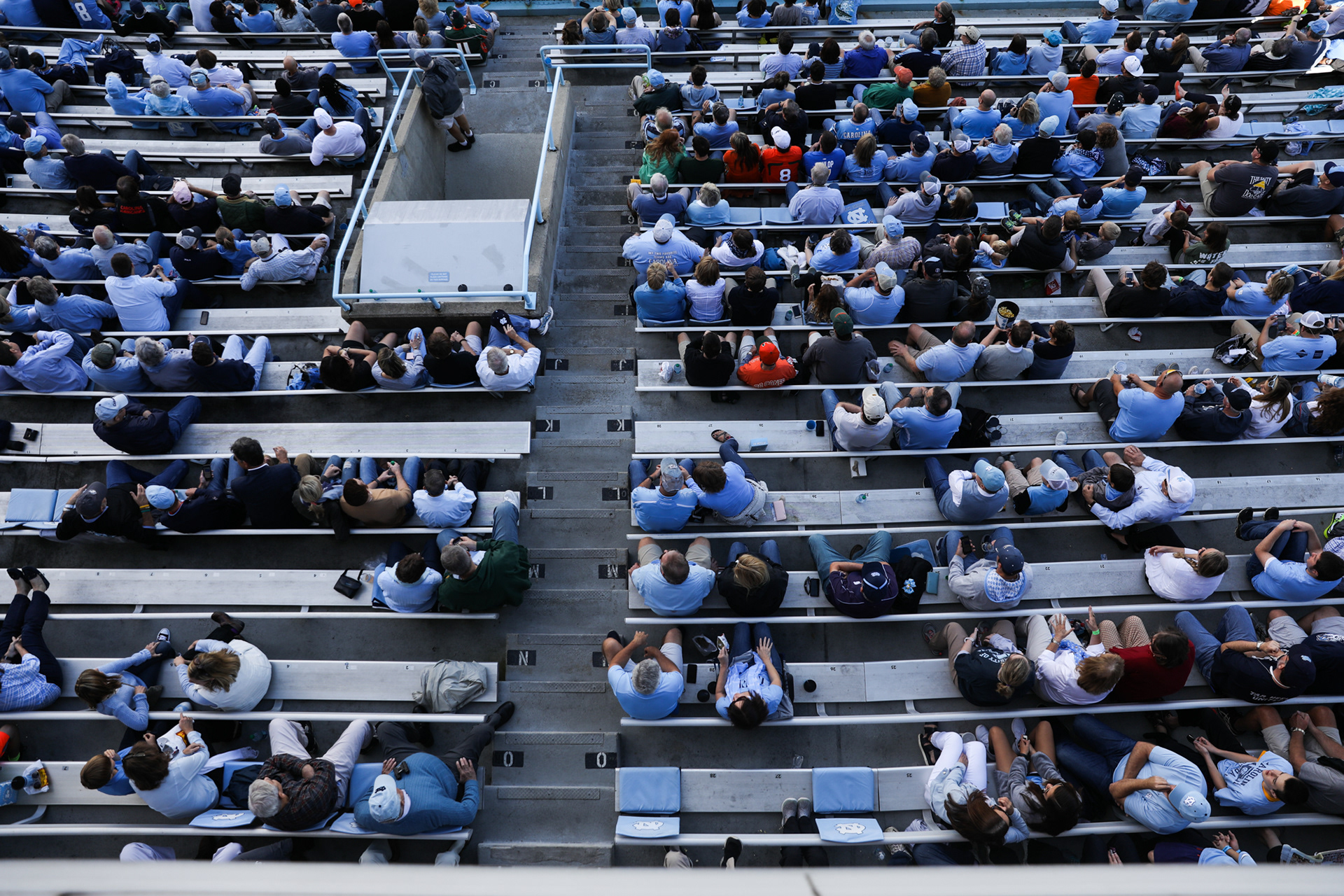 North Carolina players prepare to run on the field before the start of the game against Miami.
 North Carolina wide receiver Roscoe Johnson (85) makes a catch near midfield. Soon after, Miami's defensive back Sheldrick Redwine (22) tackles him. 
North Carolina quarterback Nathan Elliott (11) attempts to run past Miami defensive lineman Demetrius Jackson  (31) and defensive back Trajan Bandy (2). 
Miami fans Andrew Pertee and Freddie Vasquez cheer for the Hurricanes. 
UNC Cheerleaders try to keep UNC fans cheerful as UNC struggles against Miami. UNC's Cole Holcomb (36) blocks the ball as Miami players quickly approach him for a tackle. 
Spectators look onto the field during the North Carolina v. Miami home game. 
UNC fell to Miami 24-19 at Kenan Stadium in Chapel Hill, NC on Saturday, Oct. 28. 
Riverside High vs. Cary High Football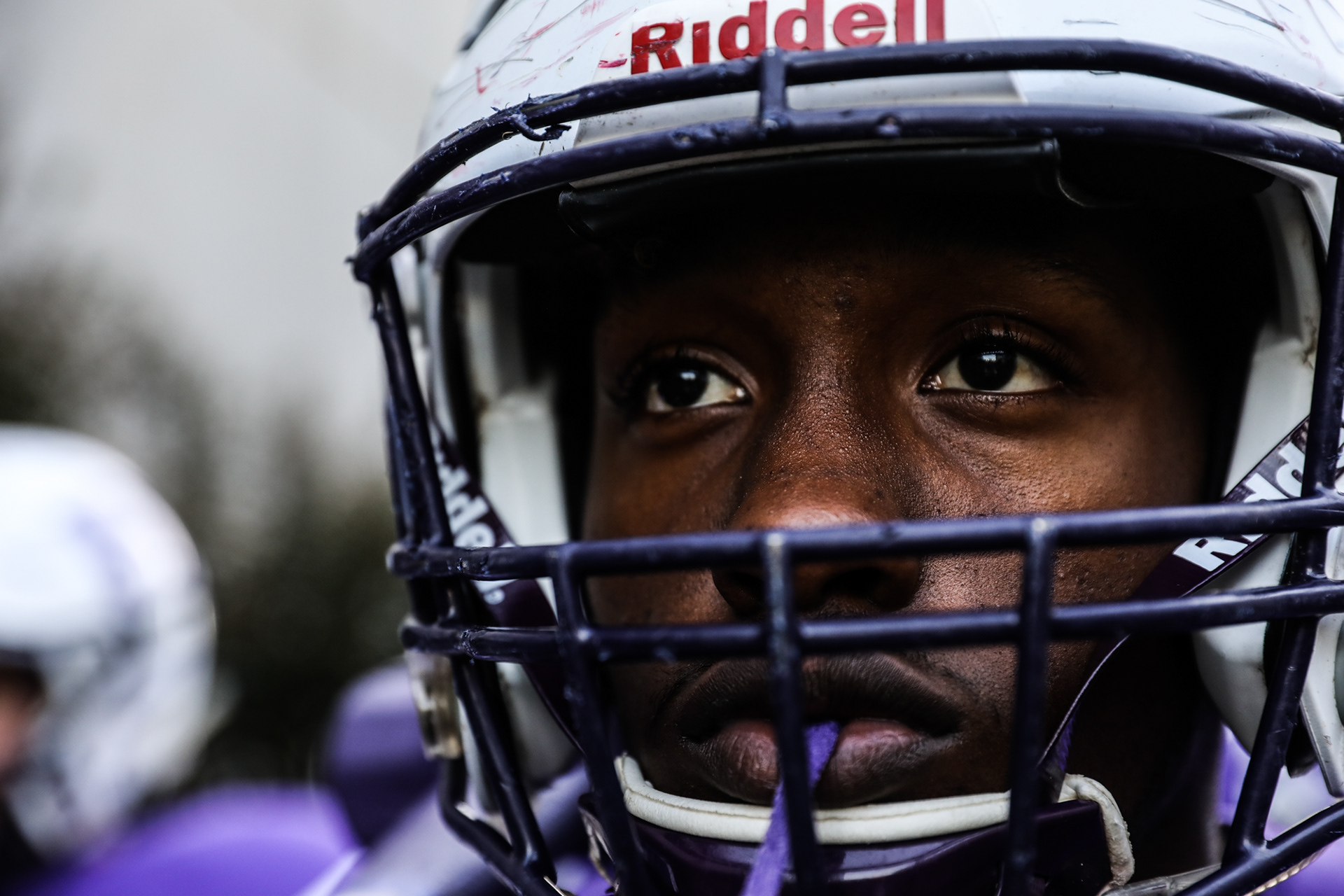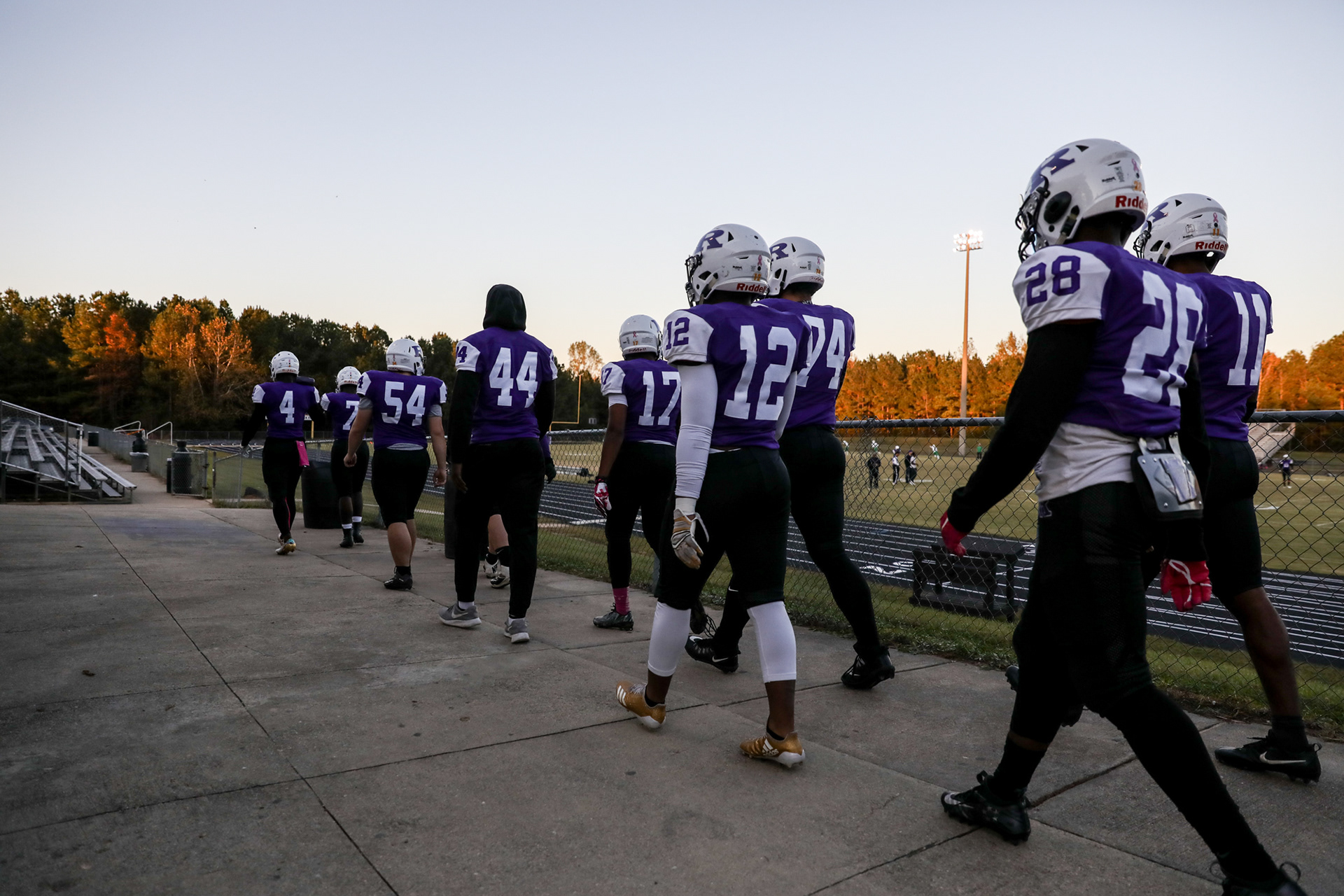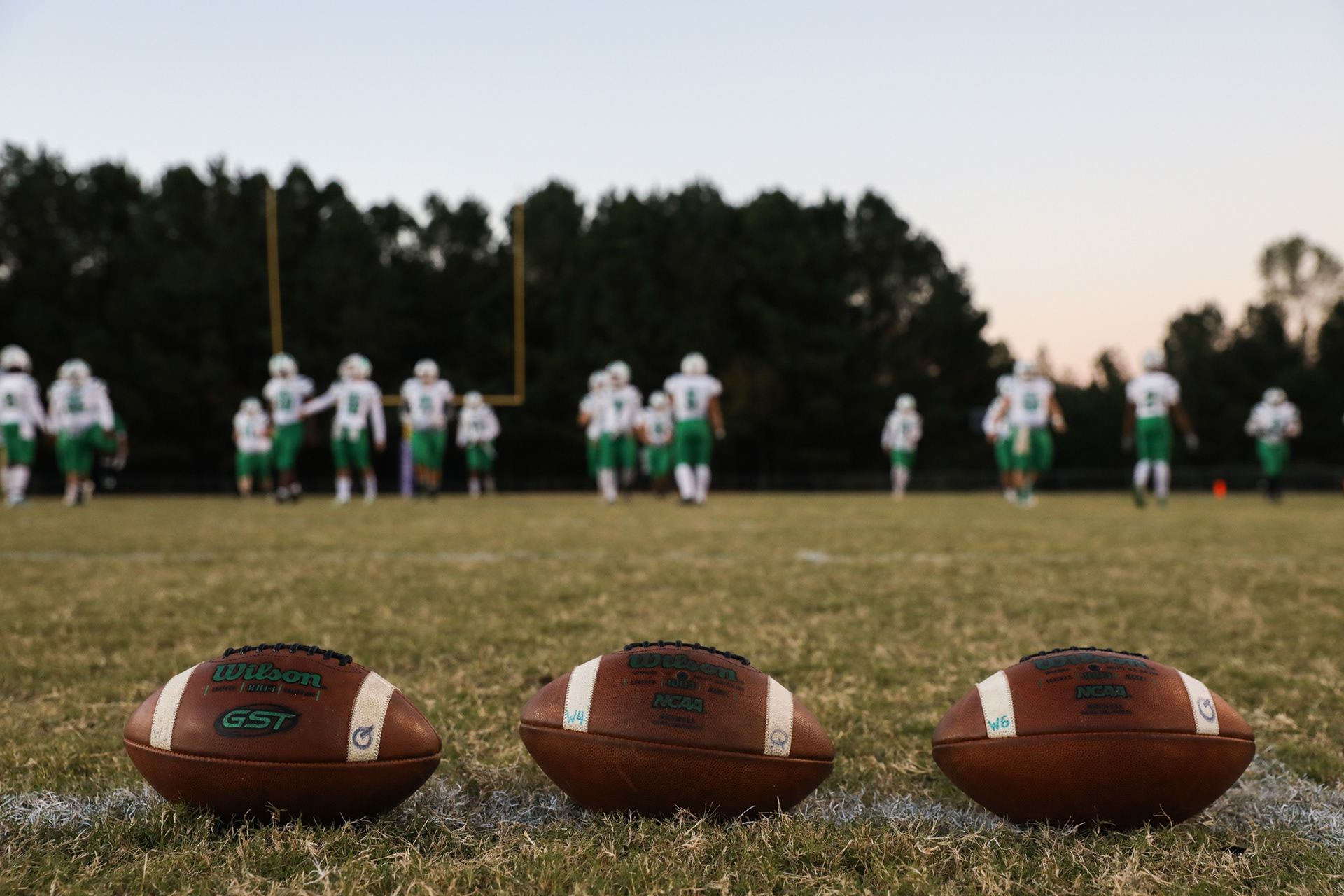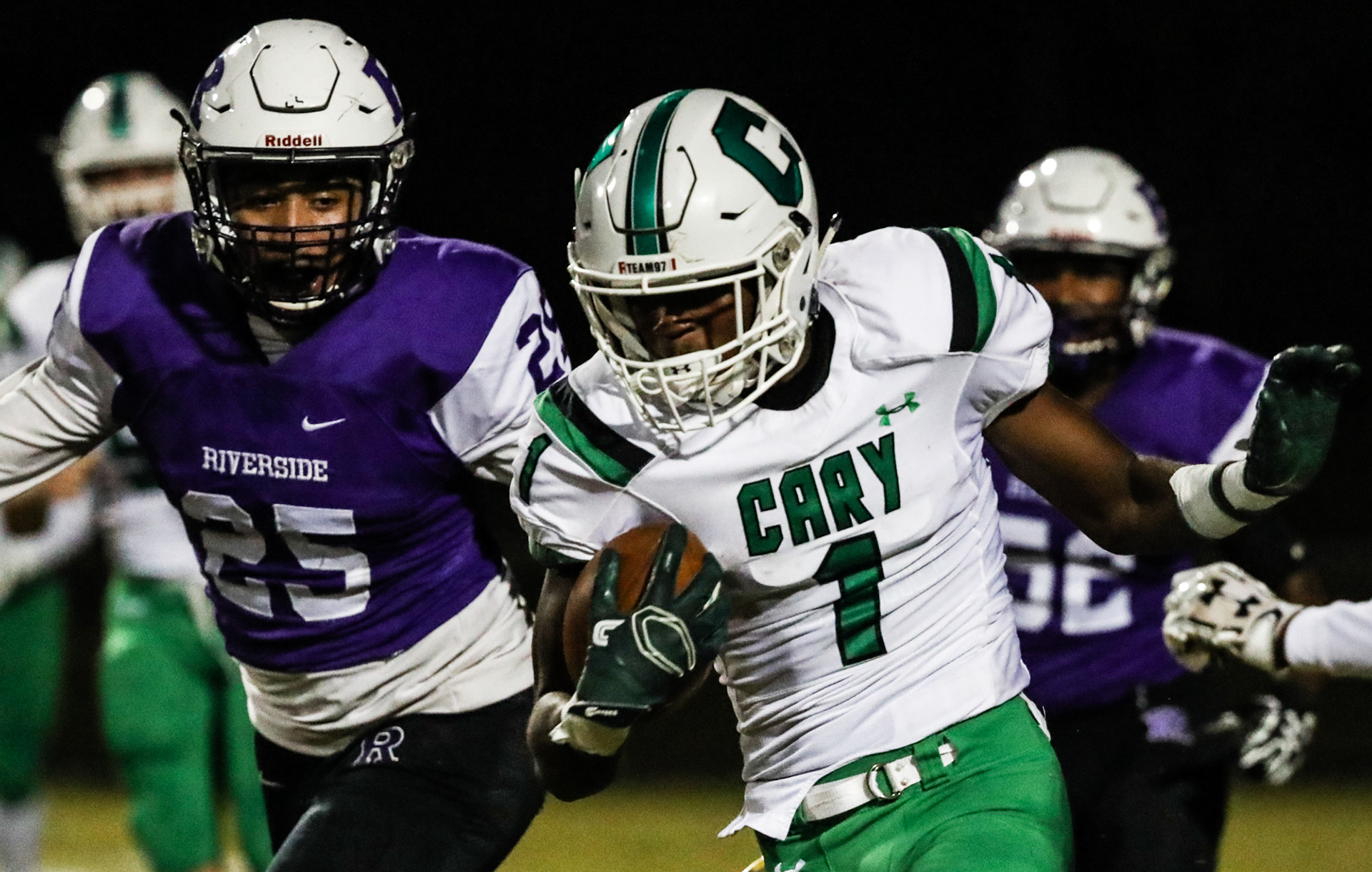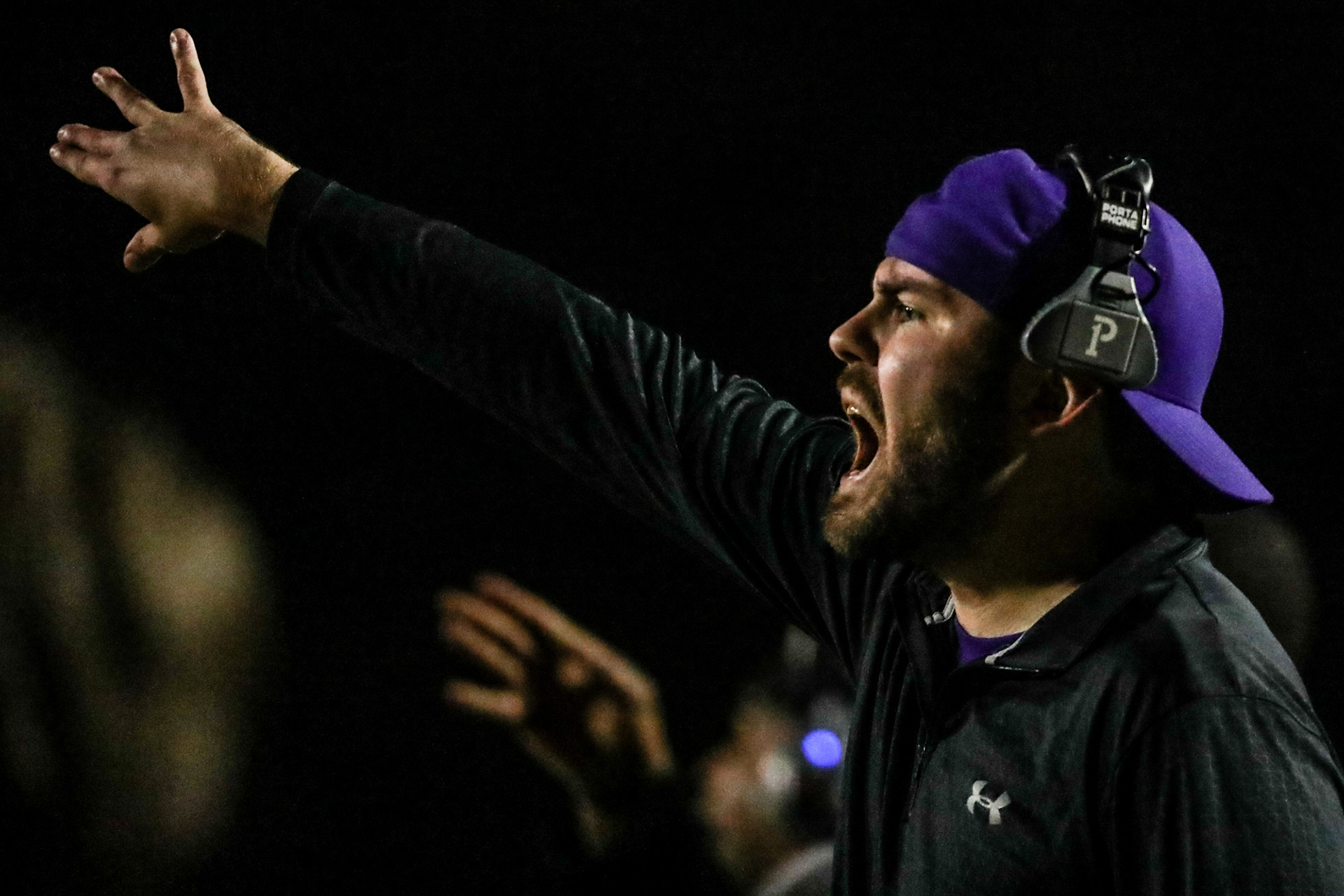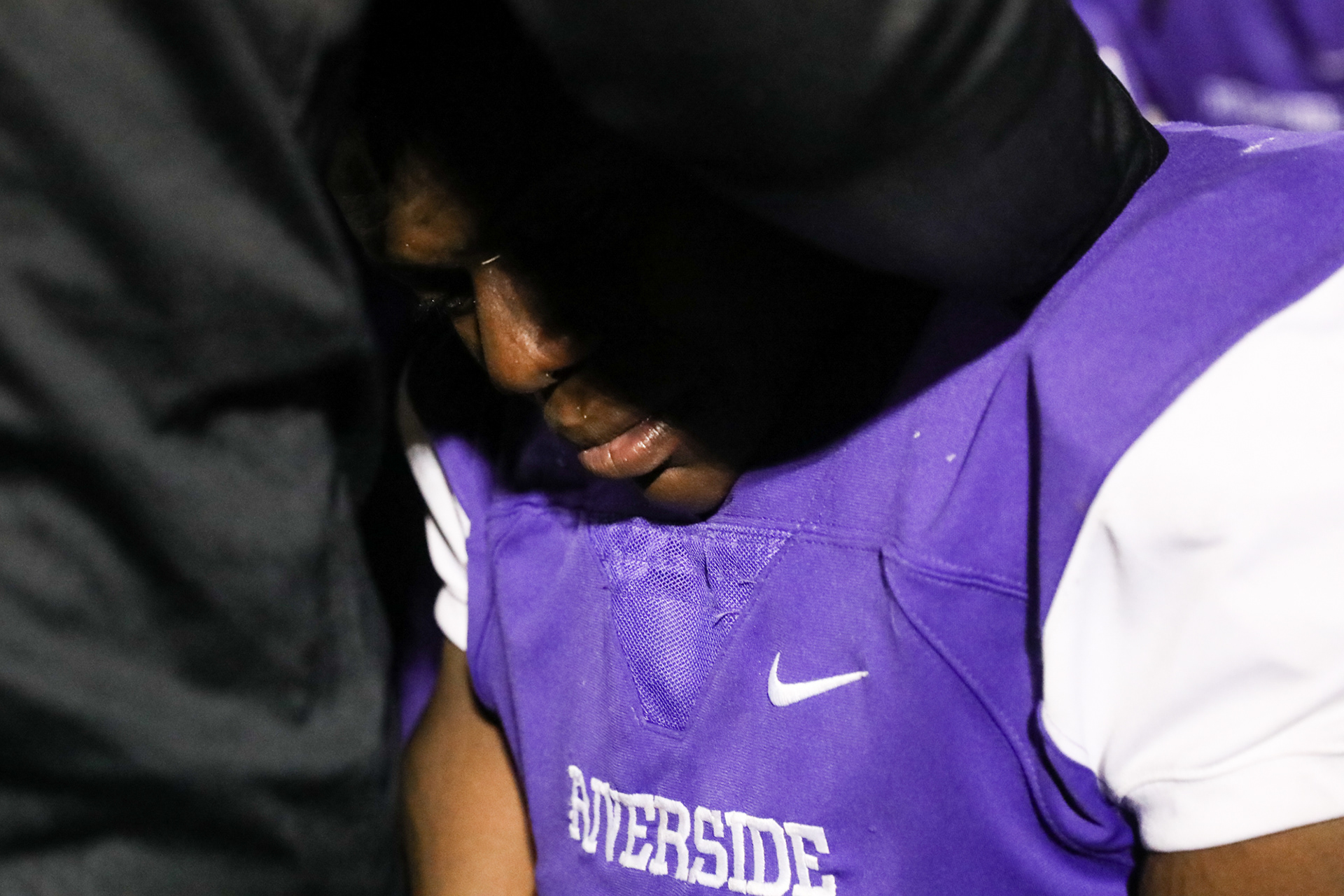 Chuck Manning, number 11 and senior at Riverside high school, leads his team onto the field to play a game against Cary last Friday, Oct. 27th. It was senior night, but unfortunately he and his team would lose against Cary with a score of 18-14.
Riverside's senior DeAndre Convington (11) prepares for his senior night game against Cary High School in the weight room as his coach gives the team a motivation speech. 

Riverside team walk to the field to warm up before its game against Cary High. 

Footballs are lined up at midfield as Cary High and Riverside prepare to face off at Riverside's home field in Durham, NC.

Cary's Andrew Smith (1)  runs down the field as Riverside's Deion DeCruz, (25) struggles to keep up. 

Riverside's Defensive coordinator, Michael Schatz, yells at the team as Riverside begins to fall behind Cary High.

Jordan Parker (7) is comforted by Defensive Coordinator, Michael Schatz, after Riverside lost the game on senior night.