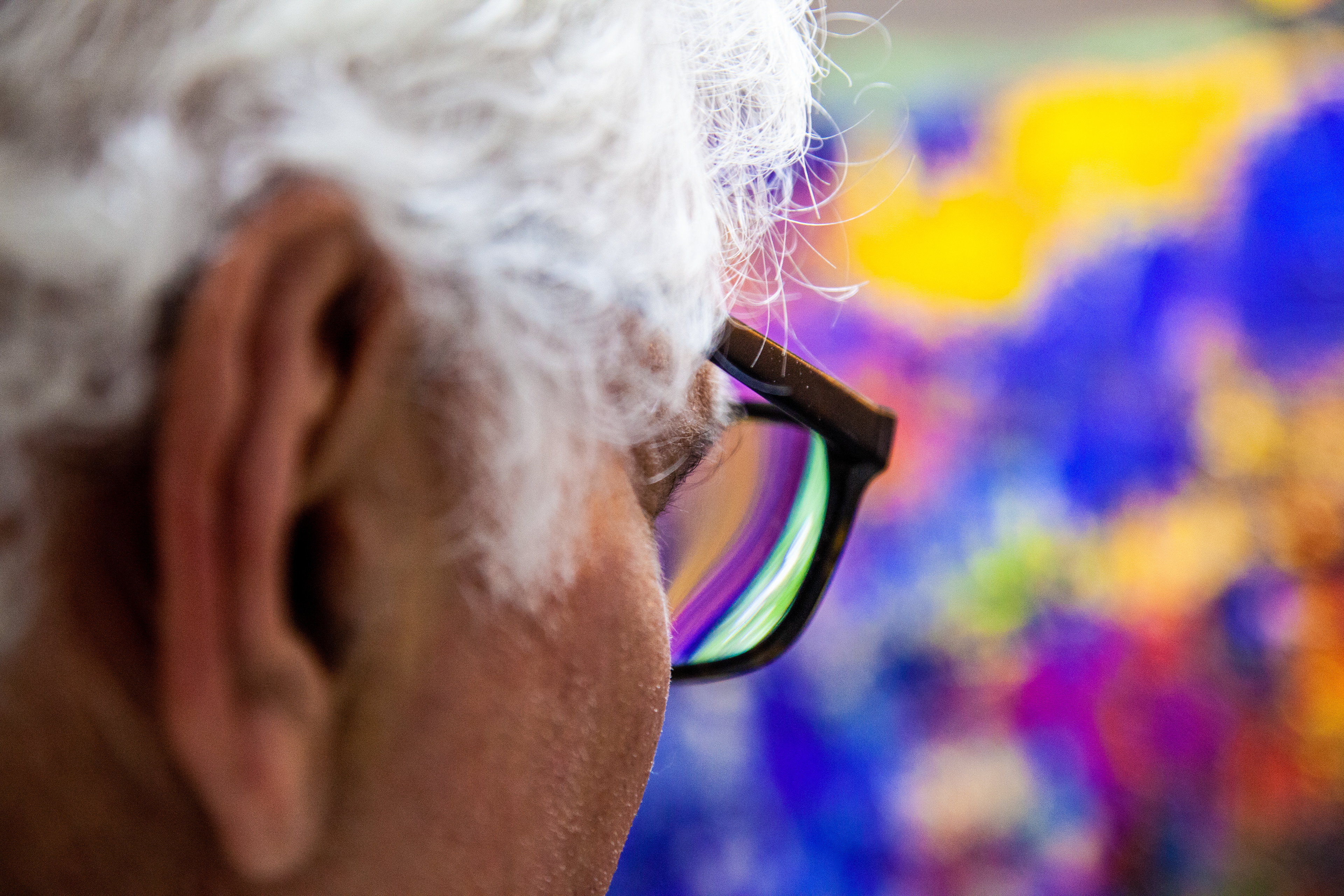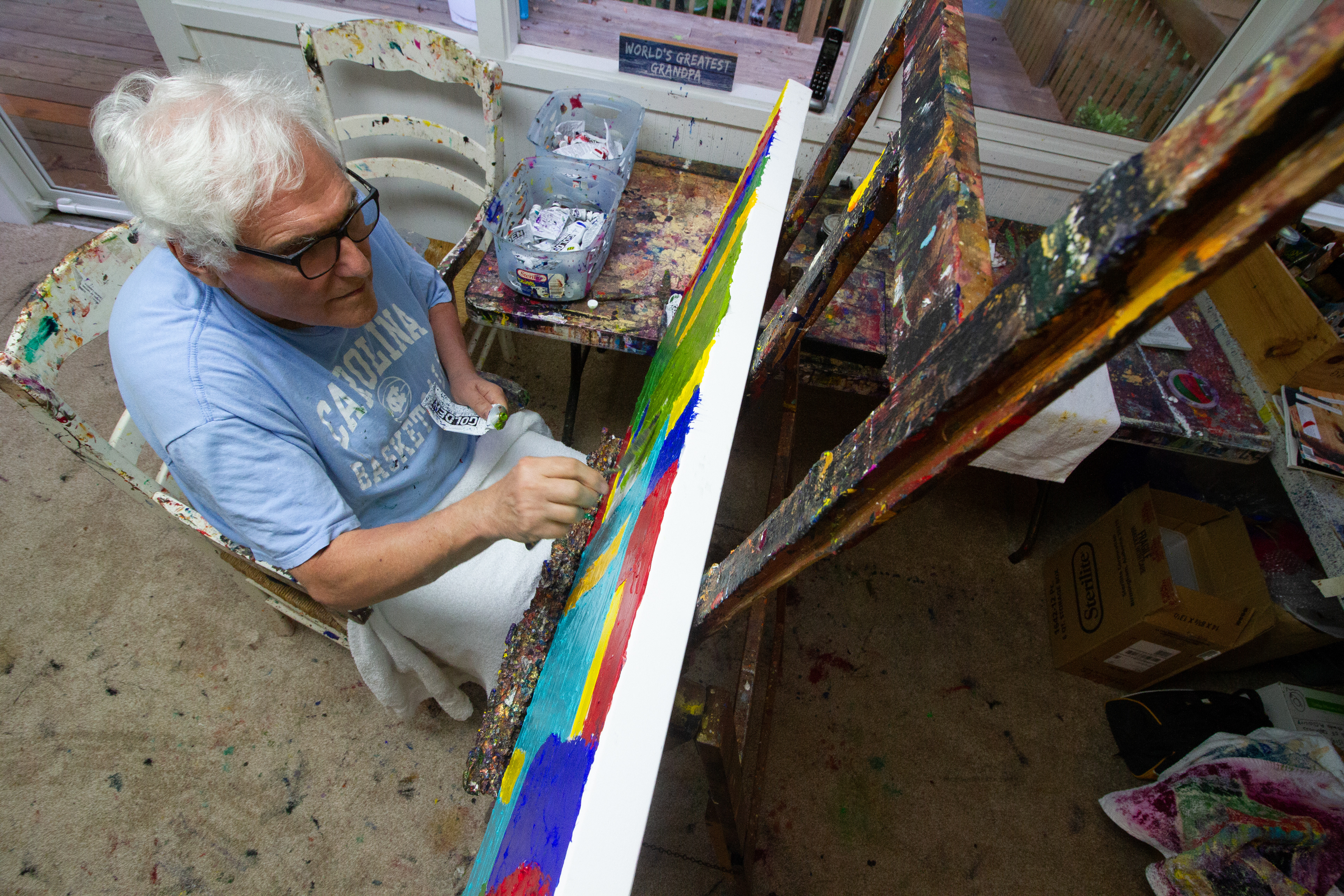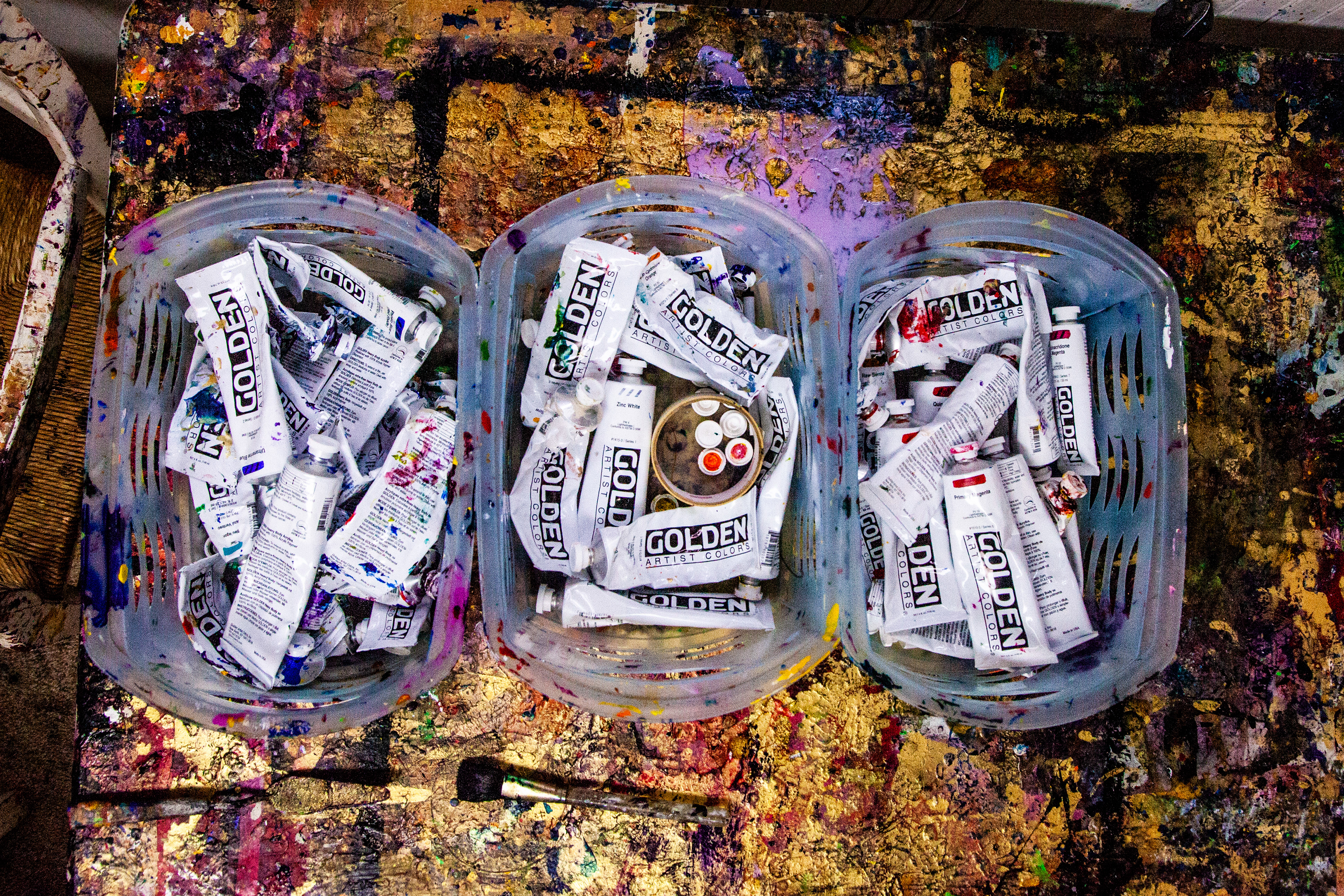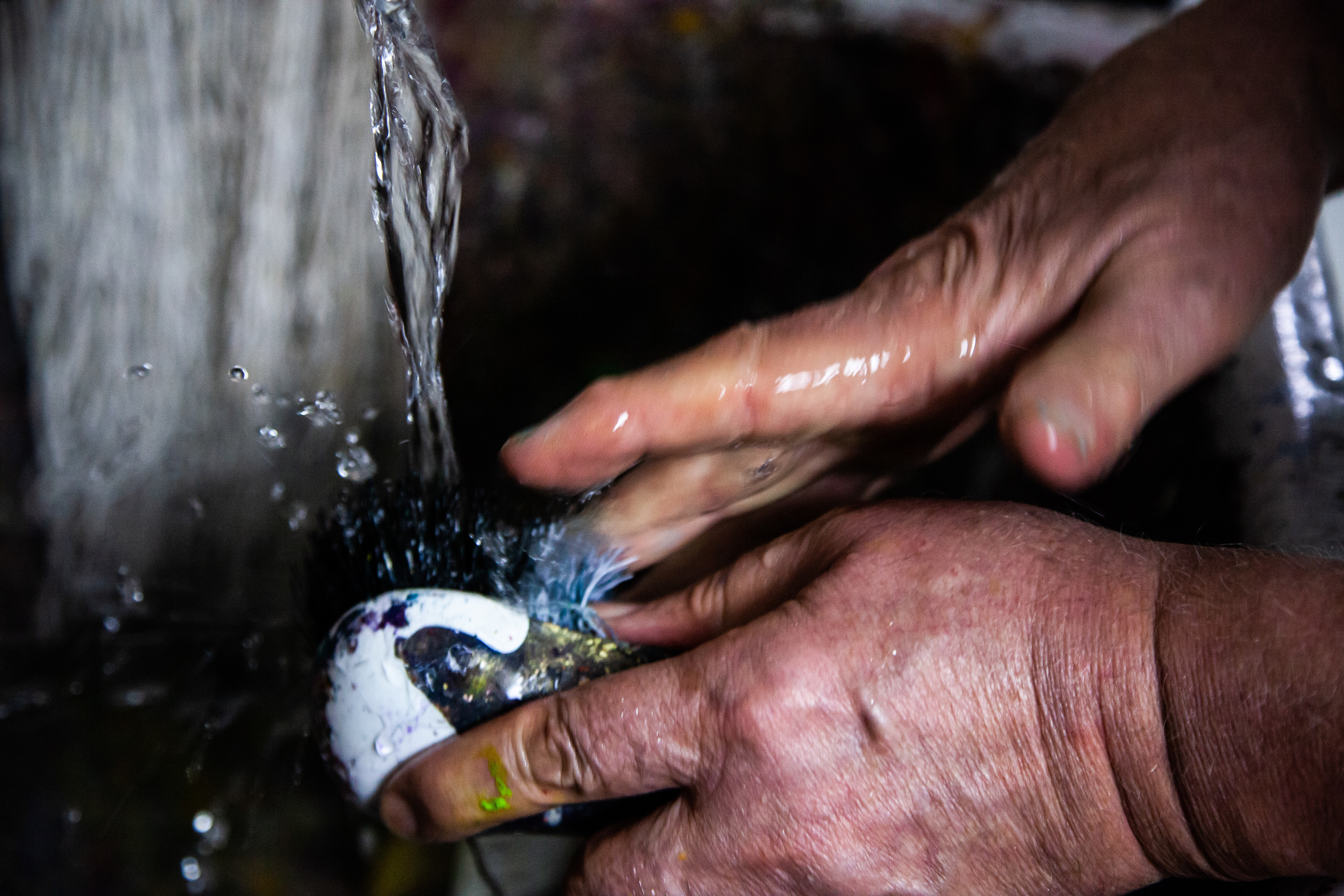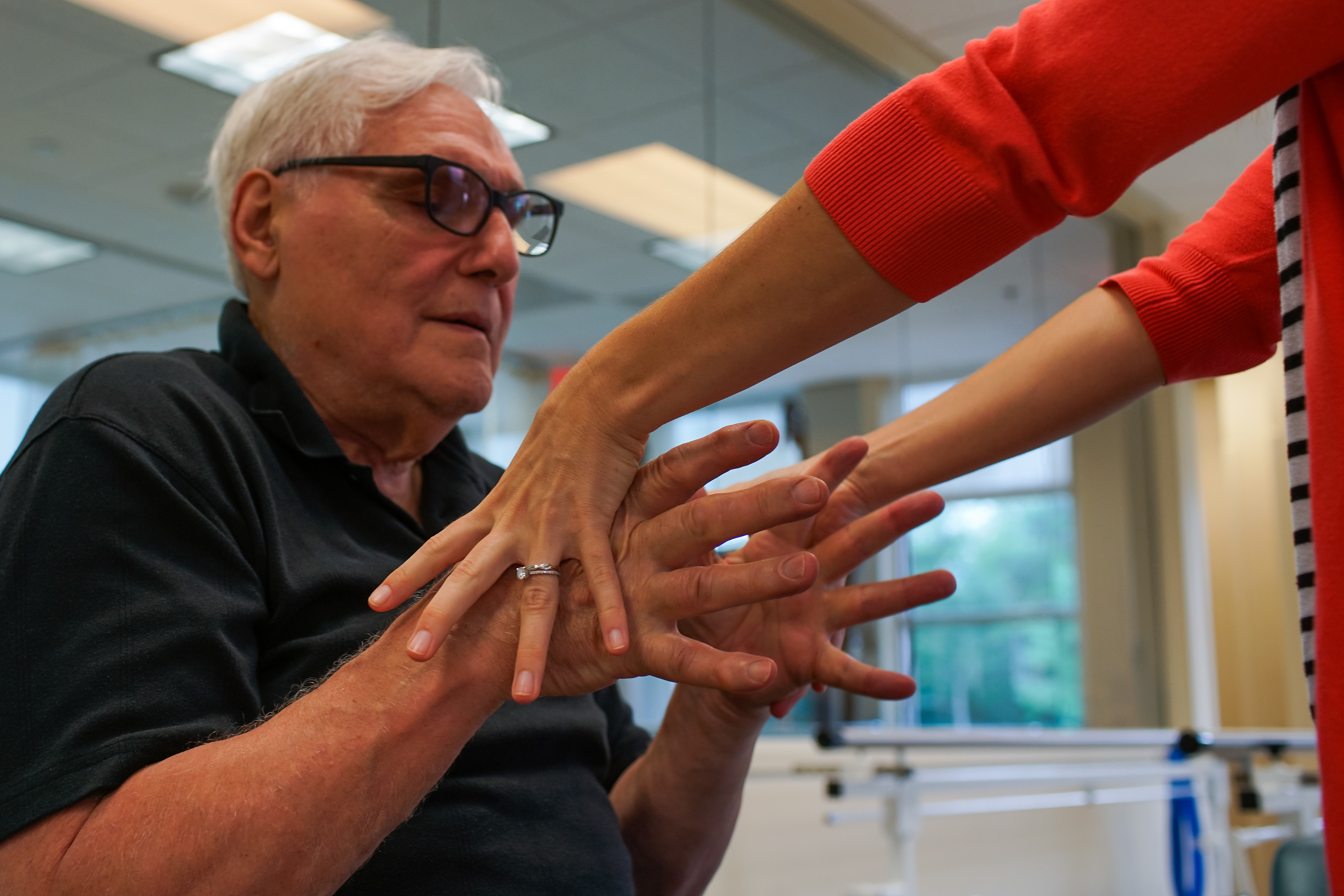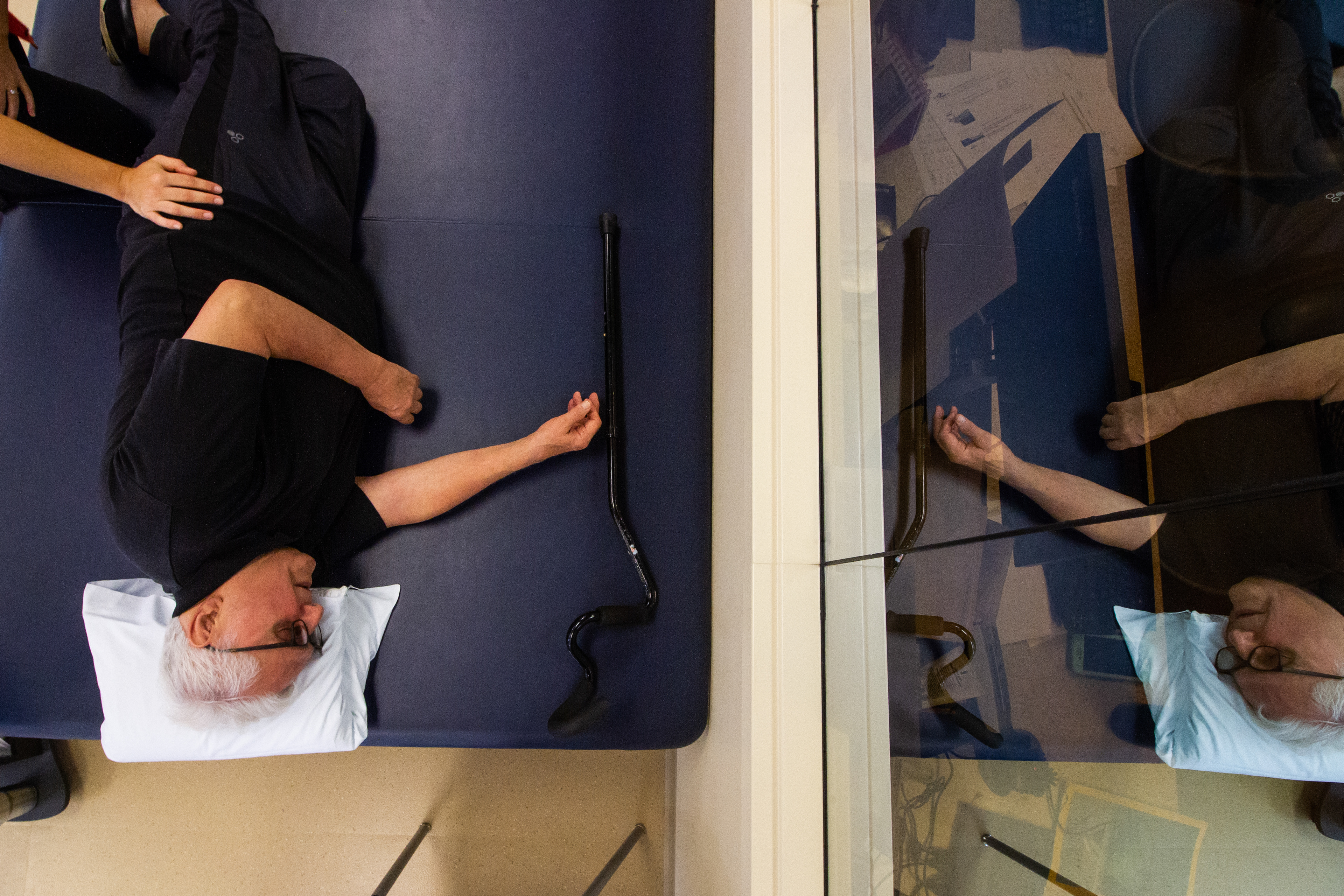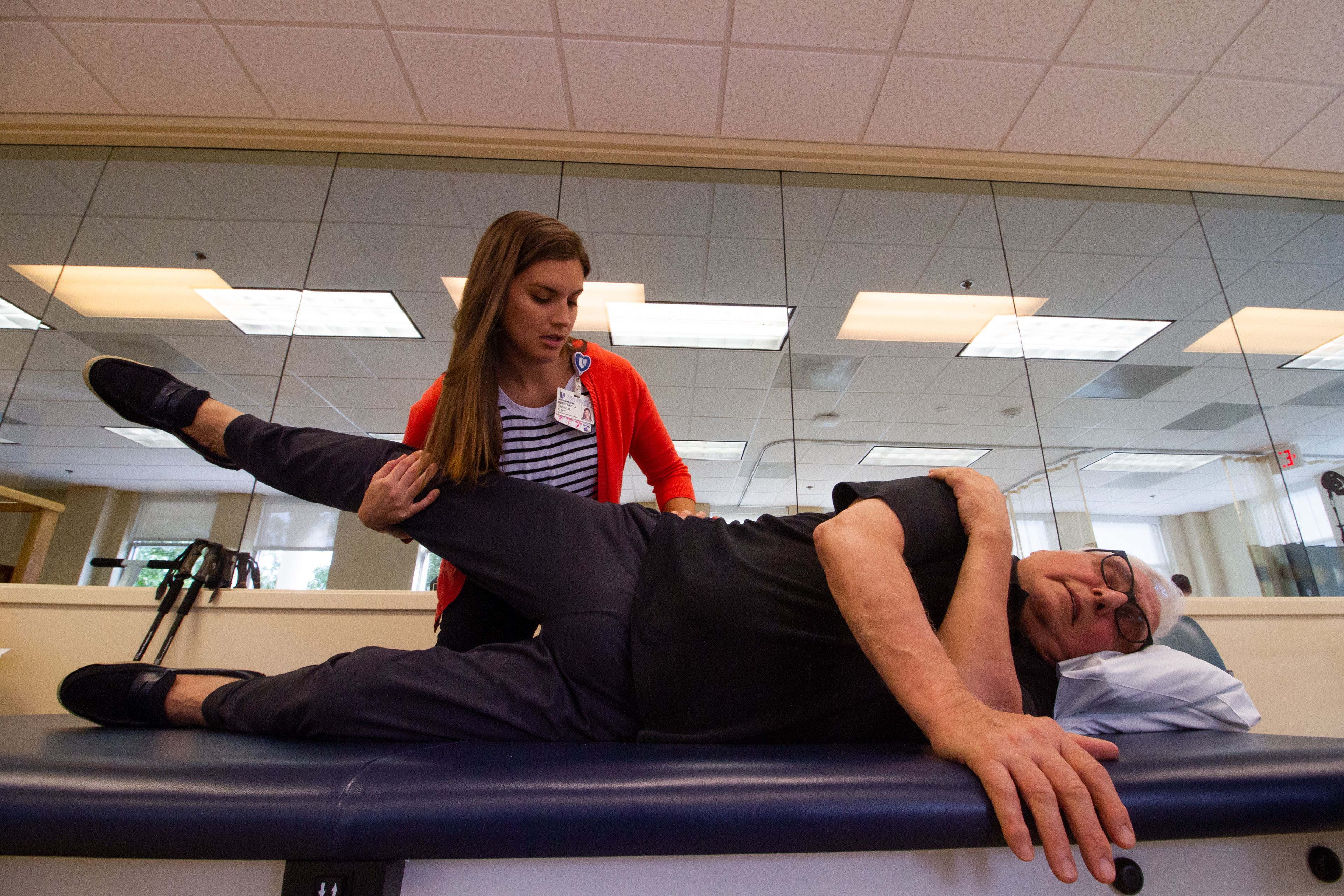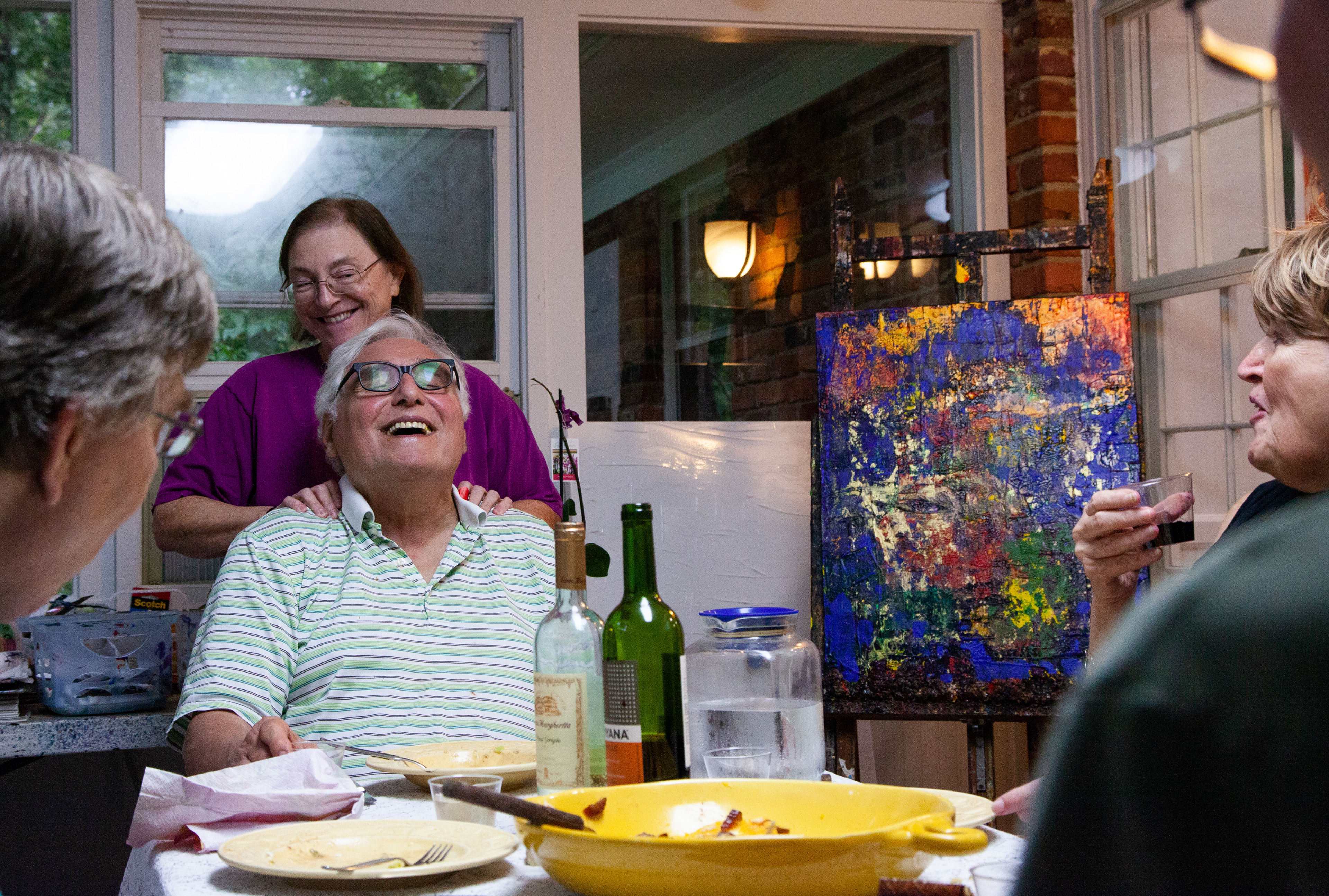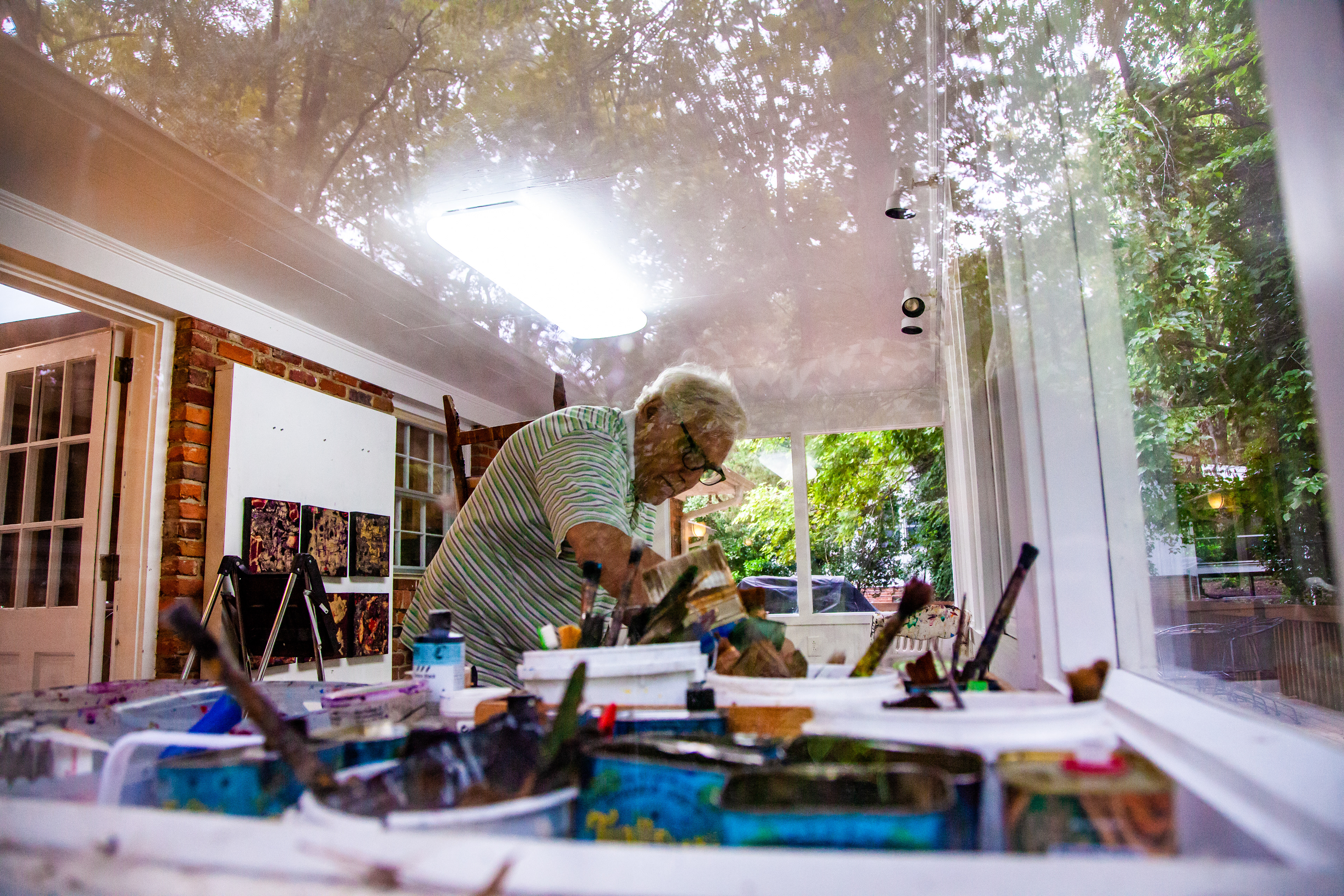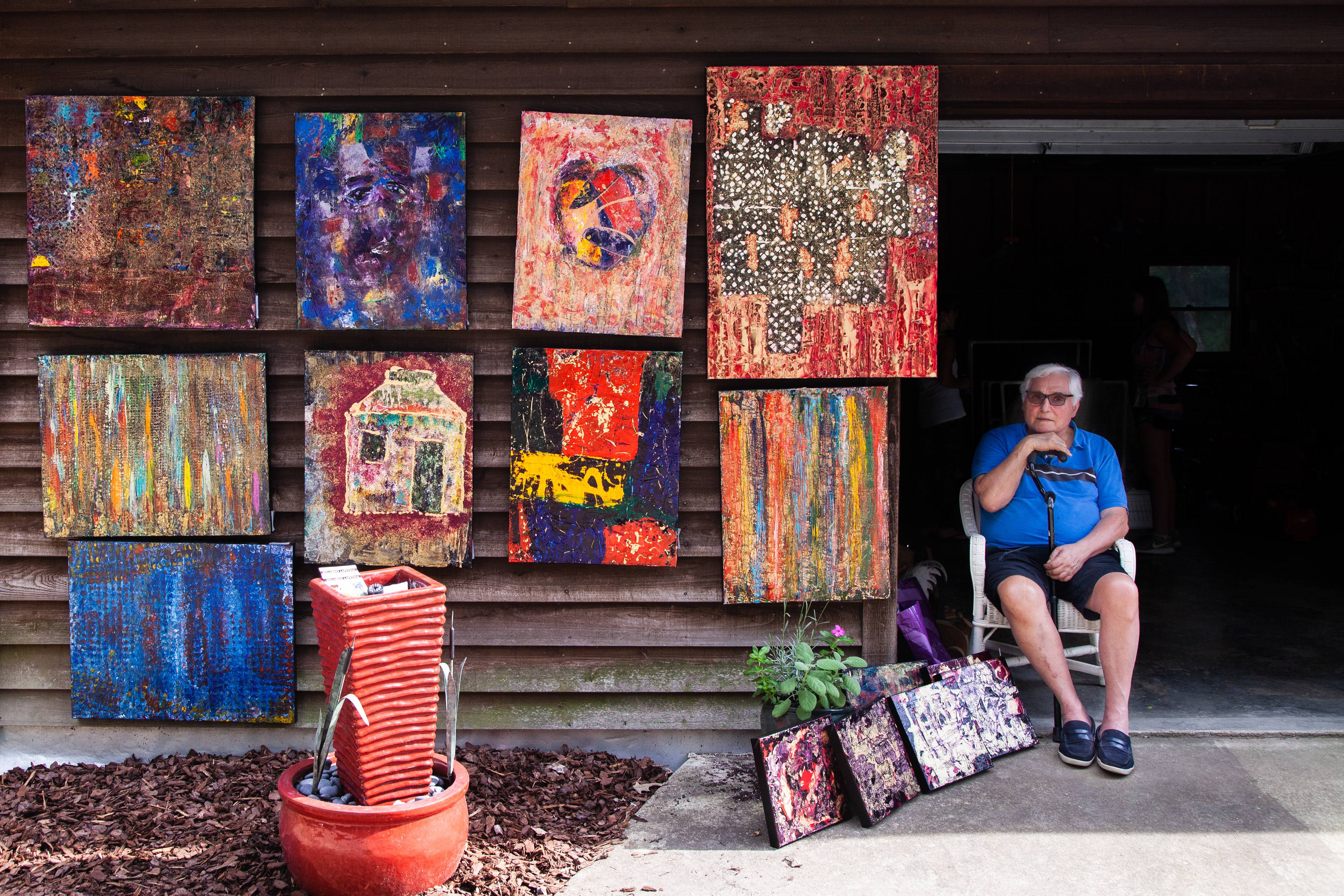 Continue for full story...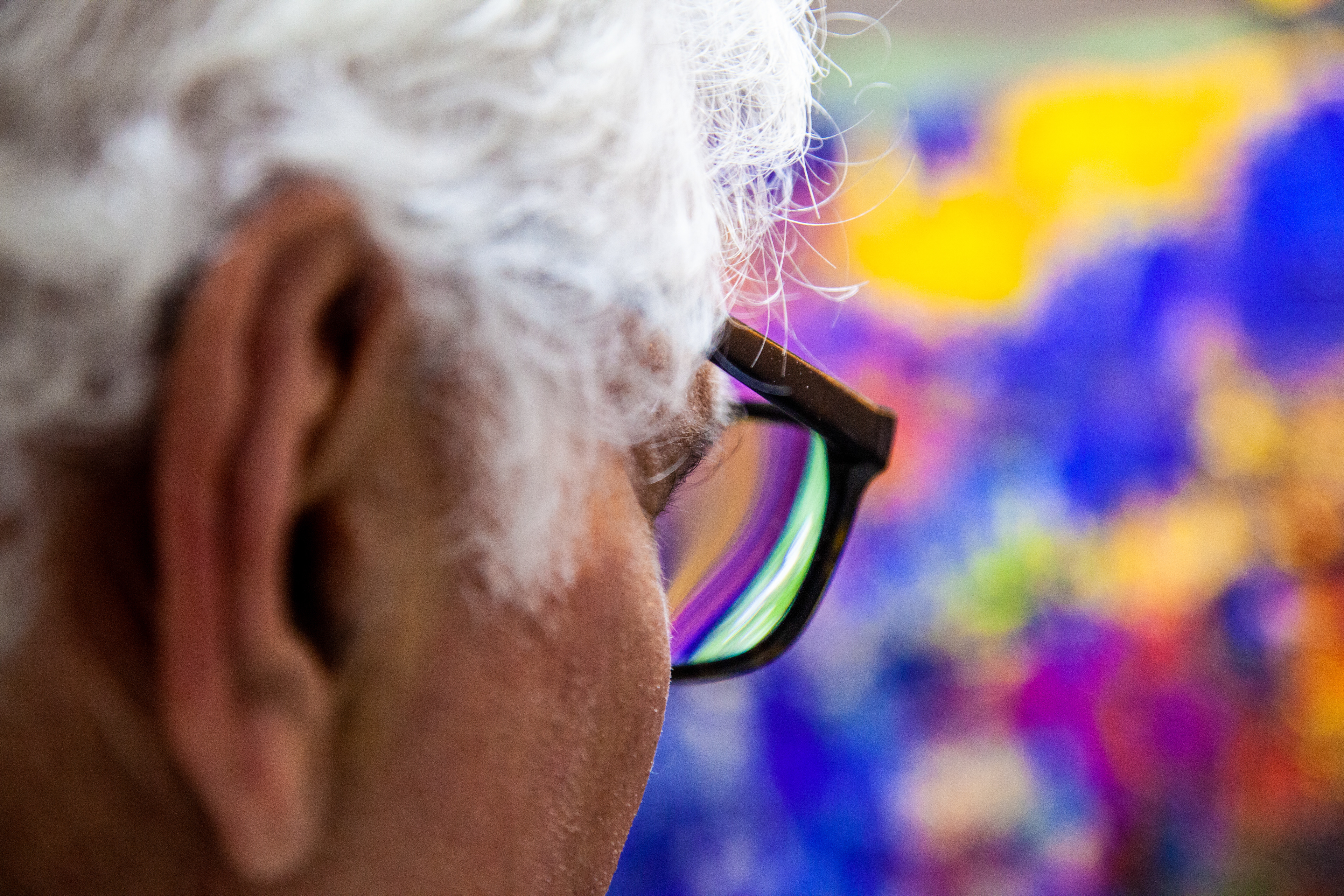 Eduardo Lapetina, 78, is an artist that views painting more like an experience than a process. "My paintings are a way for me to enter the world, not escape from it." Lapetina said. "A painting opens a door into a space in which a play may be staged, and where plot points, conflict, climax, and resolution all come together."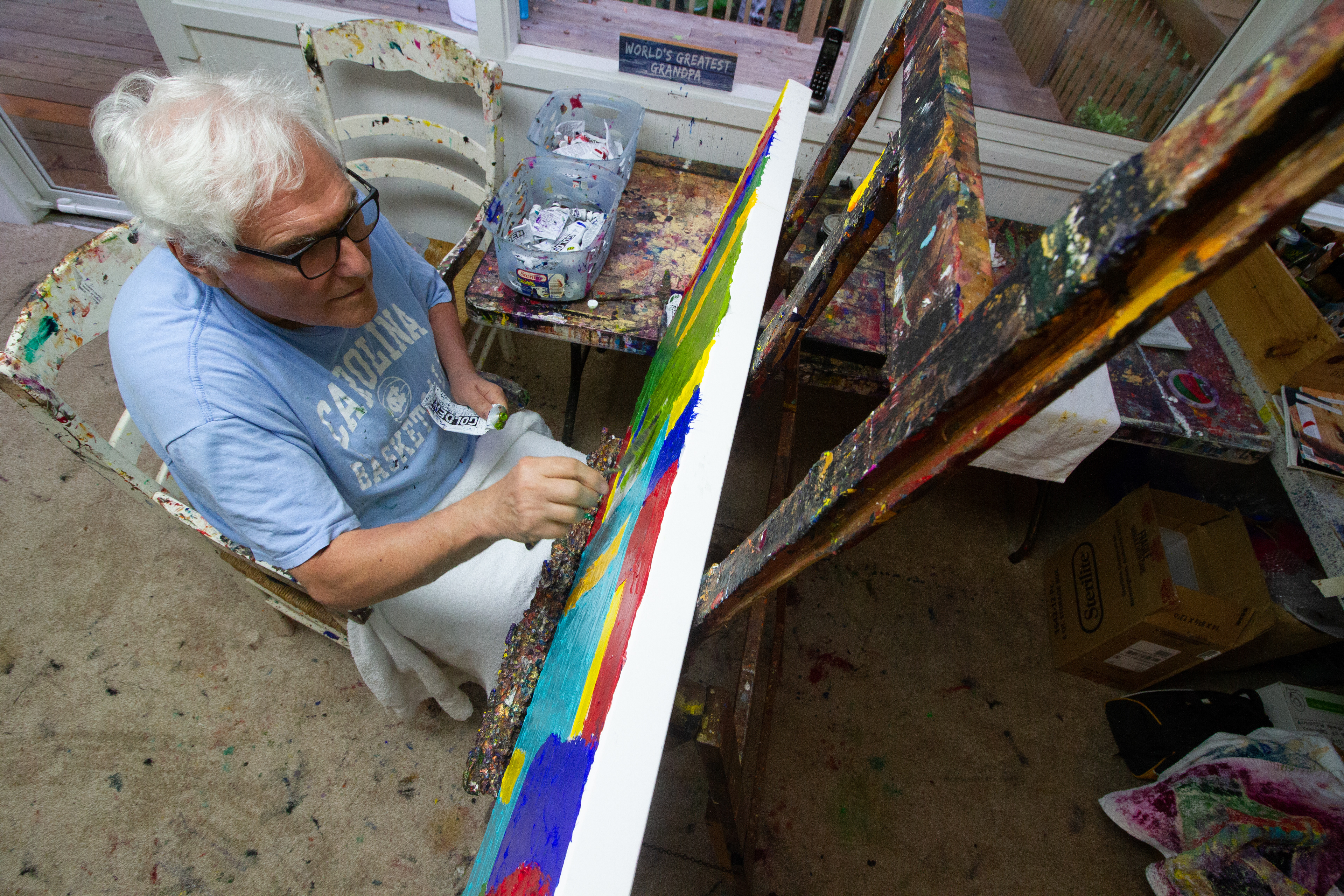 Lapetina used to be a professor of medicine at UNC-Chapel Hill and a well-known scientist in the cardiovascular field, but he had to leave teaching and lecturing in the science community over 17 years ago when he was diagnosed with multiple sclerosis, commonly known as M.S. "I didn't start painting until I was diagnosed with MS," Lapetina said. "I've been doing it ever since."
Lapetina has always been a fan of museums and meeting artists. "I have always been a collector of paintings," Lapetina said. "but I never thought I had a talent." The first class he went to after his diagnosis opened his eyes to a new passion. "People were impressed with by abstract abilities and I was impressed by the color."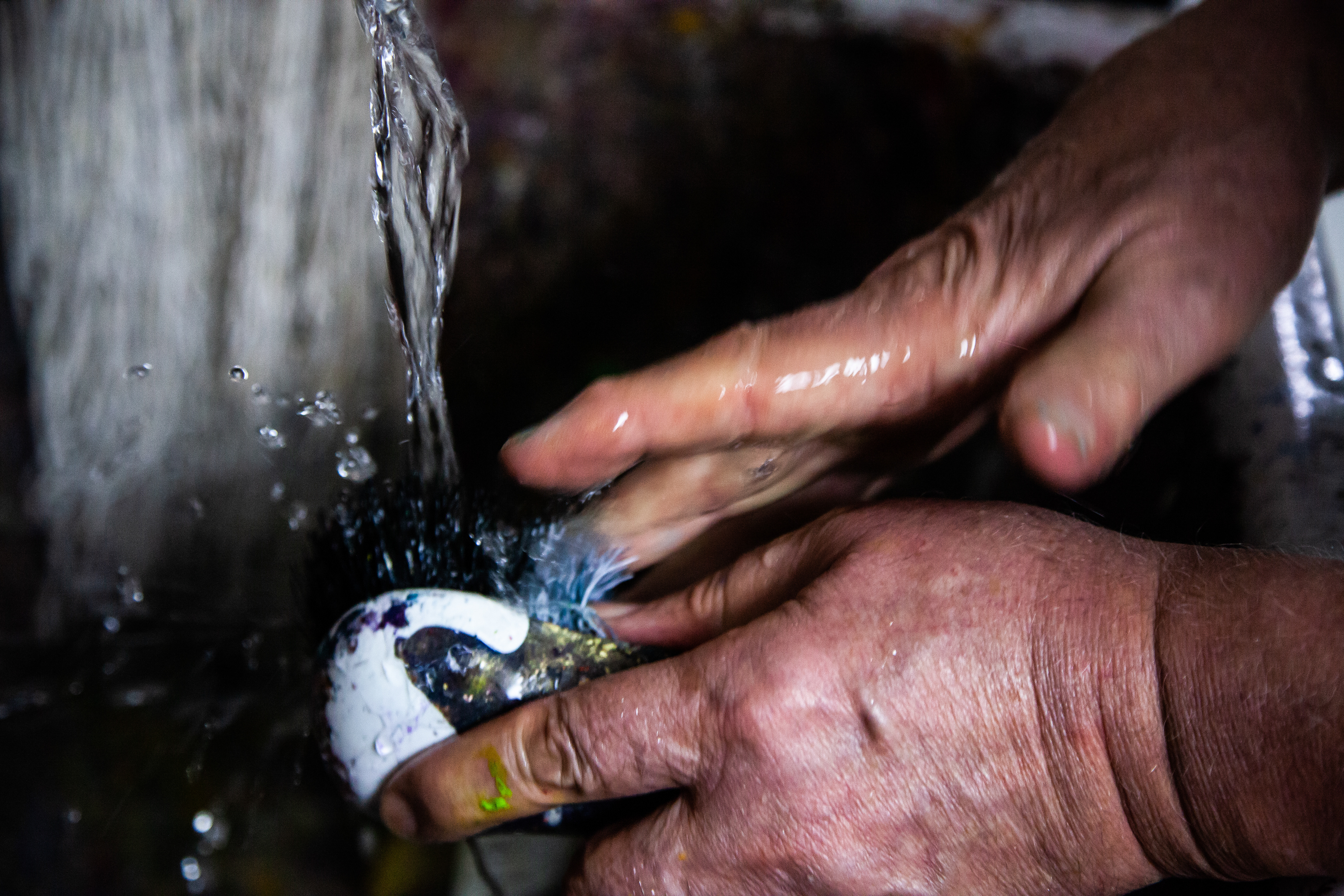 "Painting becomes the battlefield for my struggles about what is, what is not, and what ought to be." Lapetina said. This has been a way of expression through his personal struggles with M.S. and more recently also with myasthenia gravis.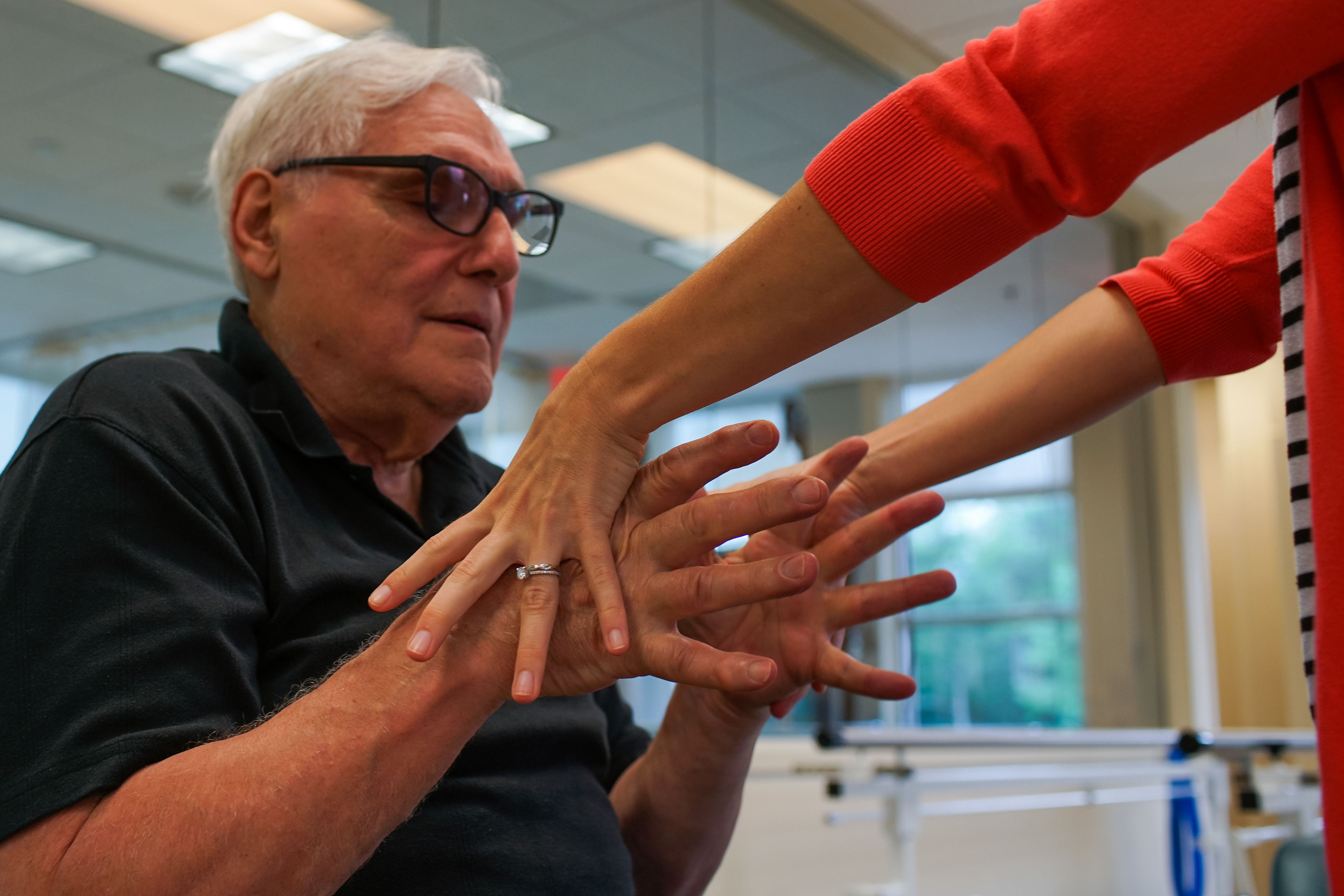 Lapetina has been going to physical therapy for years to treat his autoimmune disease and carpal tunnel. His current physical therapist, Brittany Arnold, helps him through his exercises. She wants to help him improve his condition so that he can paint without pain. "Sometimes I have to take a break from painting because the numbness gets so bad." Lapetina revealed.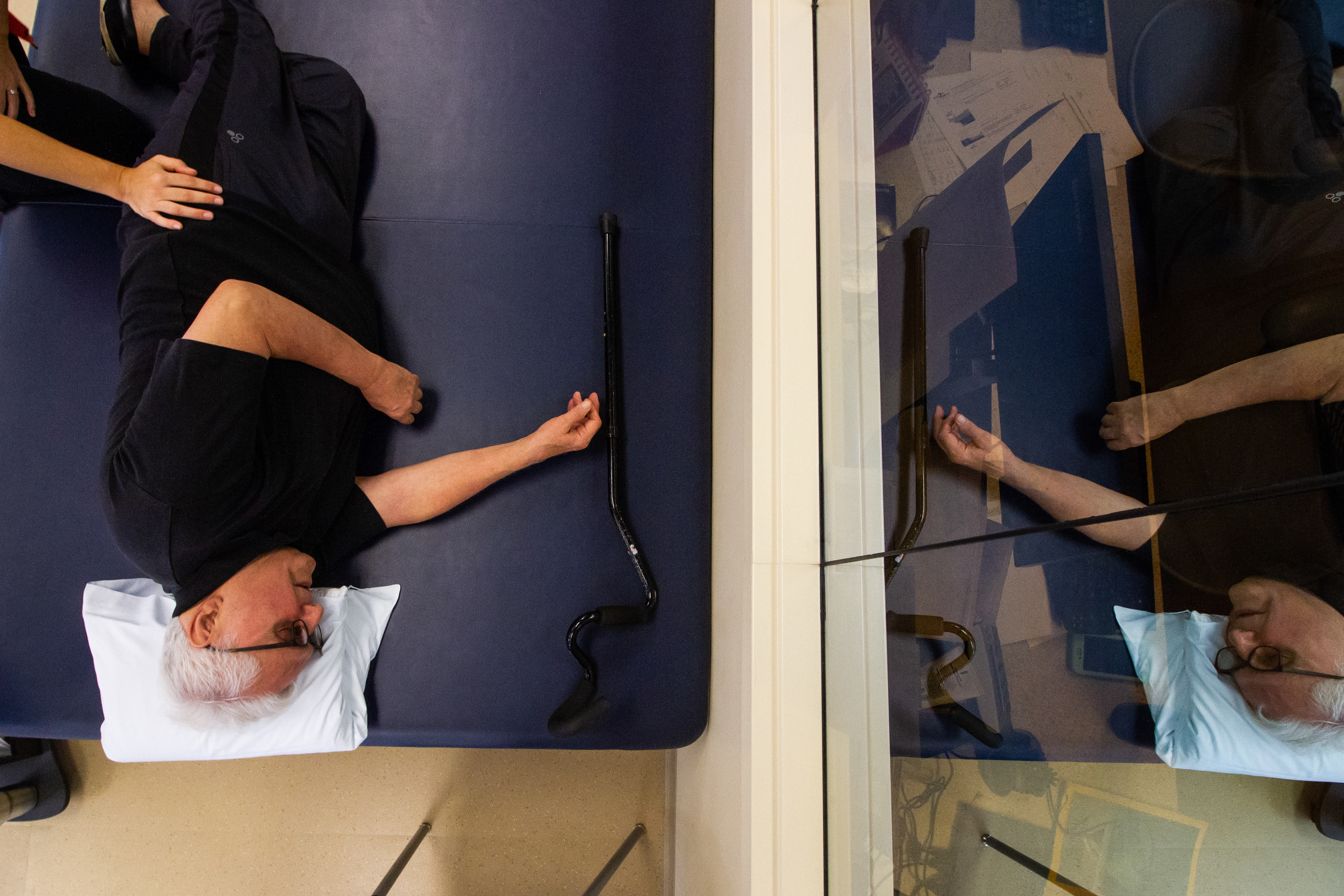 "I feel like the past year I have been getting weaker." Lapetina said. "I hope to improve my walking and balance." Lapetina just wants to be stronger so that he can continue painting and traveling to galleries and museums.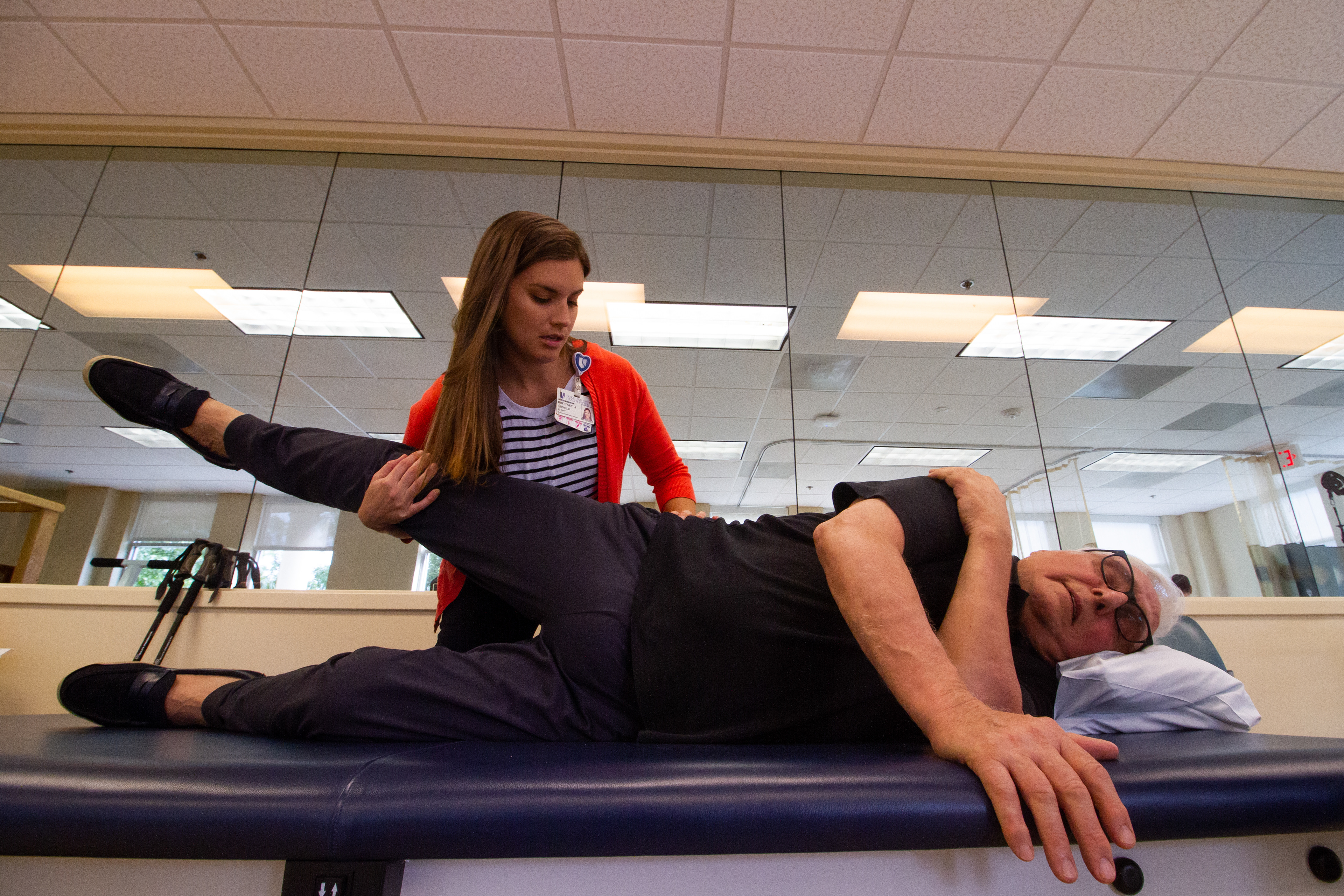 "I used a wheelchair for the first time in my life when I visited a museum in Washington D.C.," Lapetina said. "Being old is not good but I am hopeful therapy will help."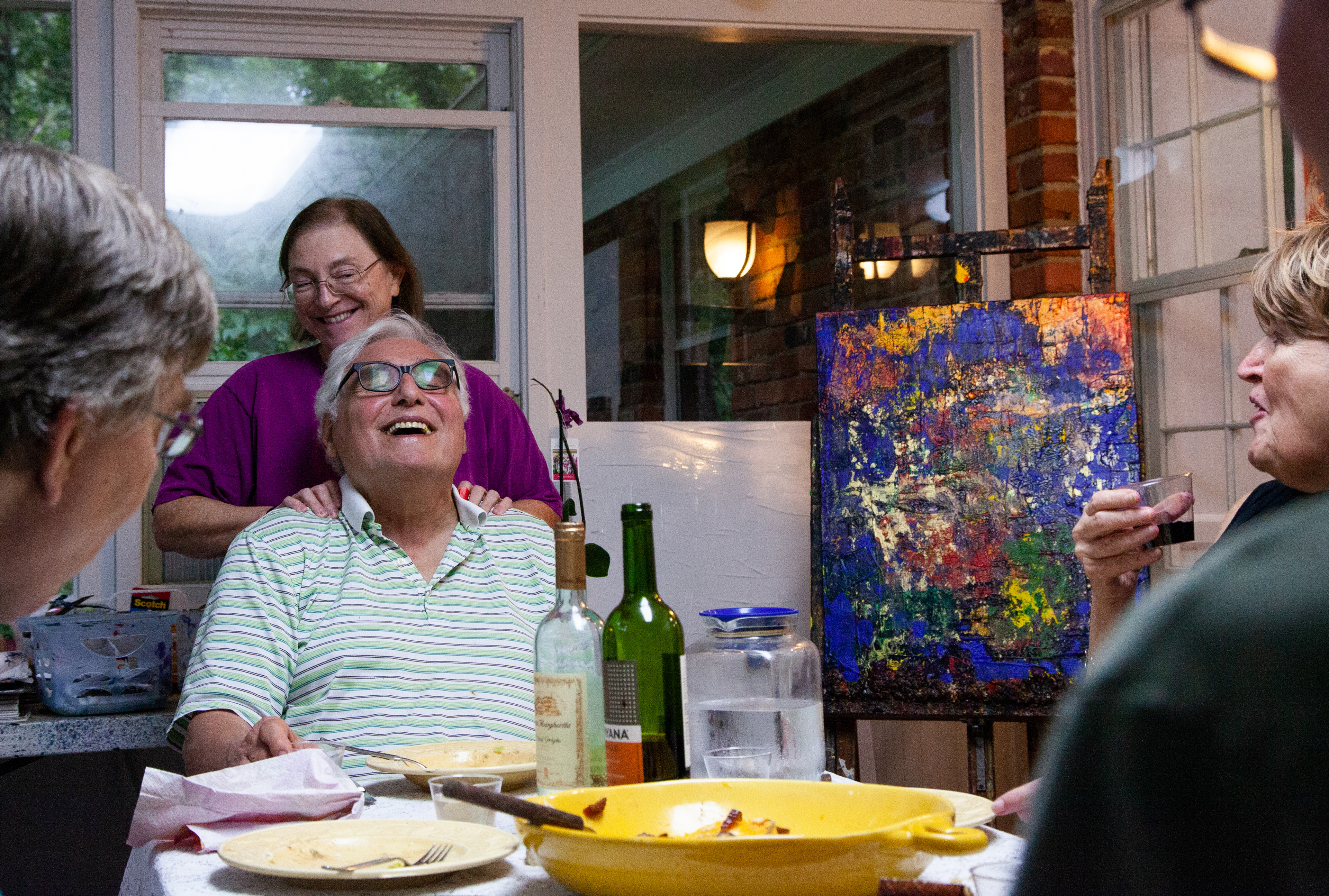 Lapetina's friend, Pam Adams, massages his shoulders during dinner. Similar to how Lapetina was well-known throughout the science community, he now is well known in the painting community. "I have an annual dinner with the same 5 people who come and critique my work." Lapetina said. "They're my fans." That annual dinner occurred on September 9, 2018, where Lapetina was joined by his friends Marcia Decker, Marie Jost, Mark Burford, Sean Haugh, and Pam Adams for their 4th annual meeting. The conversations from those dinner nights are what sparks ideas for the titles of the paintings.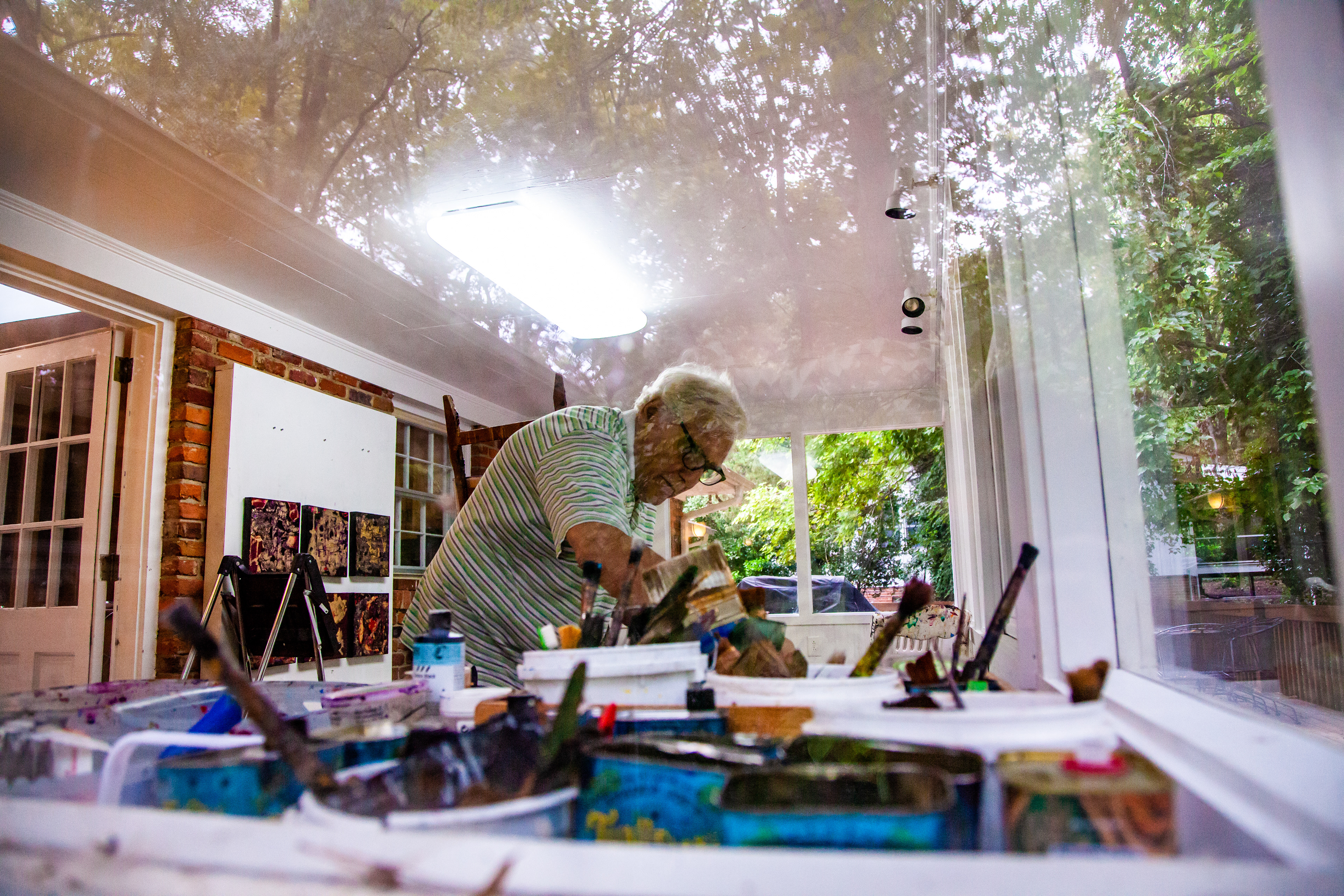 Sometimes Lapetina's "fans" help him choose the best title for each piece of his work, which Lapetina thinks is one of the most important parts of painting. "Every painting for me has a word." Lapetina said. "I talk to the painting and it talks to me." Although he might name the paintings with a group, he only likes to paint in solitude in his home studio.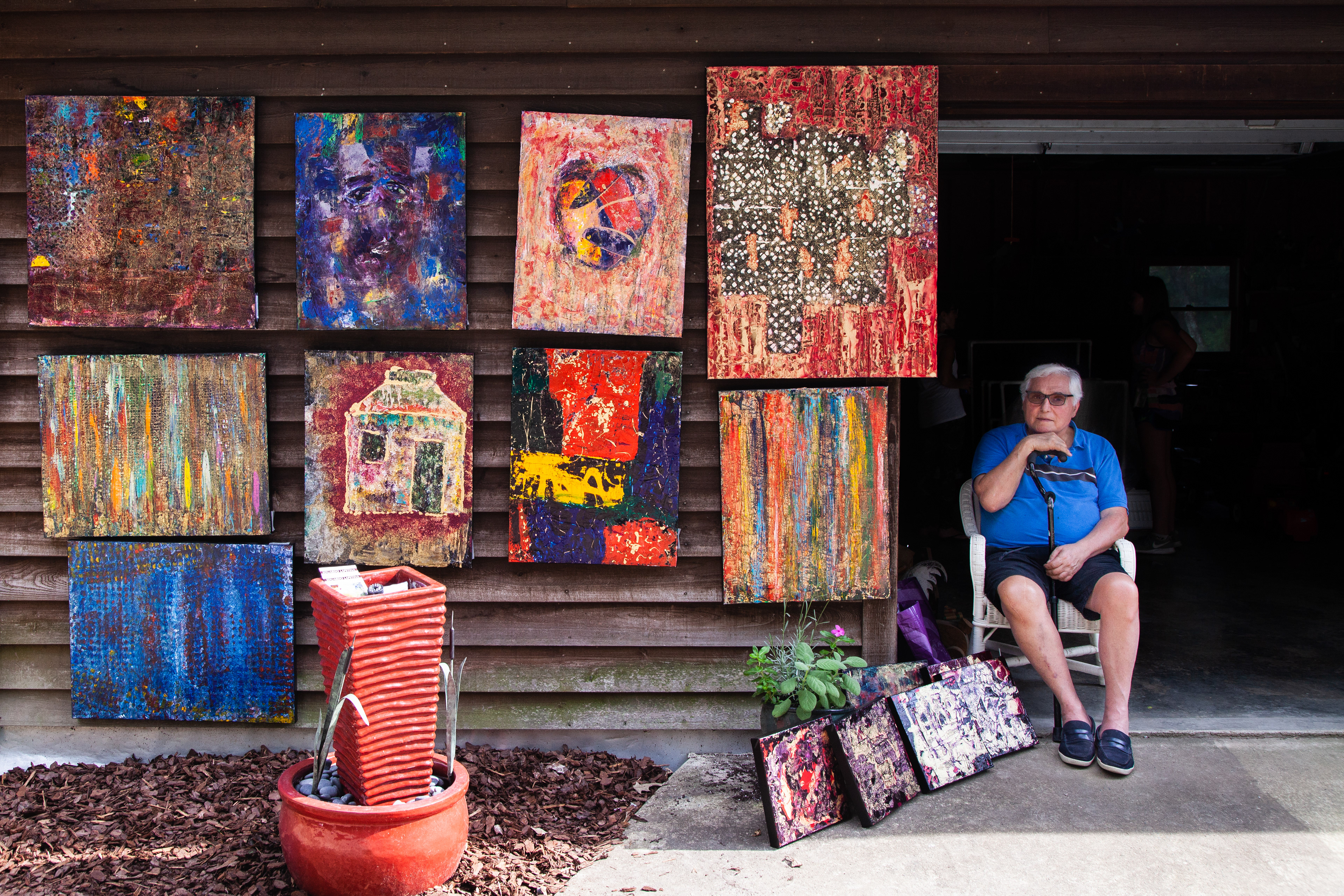 Lapetina's talent is one that he did not discover until late in his life, however, he still hopes that one day his children will get involved. "I have three children, two lawyers and one psyciatrist," Lapetina said. "The only one who I think will ever paint is my son, Gerardo." Lapetina loves his children and grandchildren and hopes to pass down his artistic eye.